Final words
You can't not love the Hauwei Watch. The Chinese struck gold by going the obvious route, which others seemed to avoid. Make a smartwatch look like an analog watch and you'd be sure to entice not just the geeky folk, but the general public too.
Traditional shapes, high-quality materials, and fine craftsmanship are not what you would have associated with the first endeavors in the smartwatch world. But we're slowly getting there and it's Huawei that is leading the way.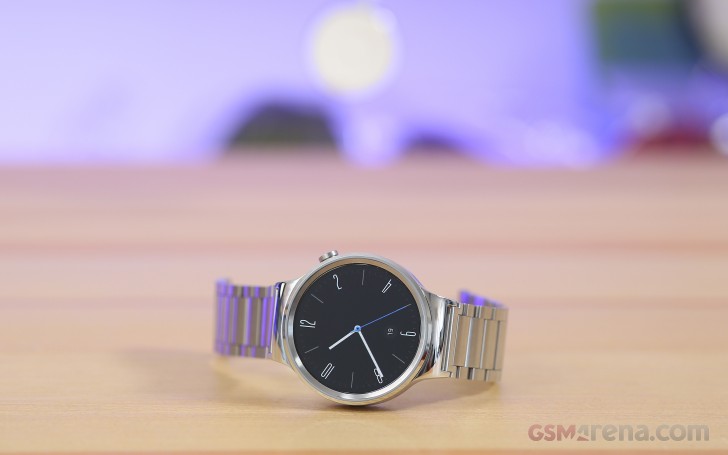 The universal appeal of the Huawei Watch is undeniable, but pricing is prohibitive. A device, which in its base model costs as much as a solid midrange smartphone, and its chief use is to complement one, is a tough sell.
Sure, it's nice to have notifications delivered to your wrist and there are even cases when it's genuinely useful. It's also hard to deny the fashion benefits of being able to tailor your watch face to your outfit in a matter of seconds. In that sense, a smartwatch is actually great value - stocking up on as many styles of analog watches as possible is perhaps not as cost-effective.
What's hard to rationalize around is the fact that within a couple of years your Huawei Watch is going to be obsolete. That's true for any smartwatch but it's a fact we're reminded of ever more intensely at this budget. A traditional timepiece will have accumulated a few scratches, but will be good for another decade, even if you're not the overly careful type.
Huawei Watch key test findings
Superb build quality, analog watch looks; aftermarket standard 18mm bracelets can be used for added customizability
Display has deep AMOLED blacks and decent brightness, but sapphire crystal hurts its visibility in bright daylight. You can still tell the time just fine, though, even at oblique angles. White backgrounds reveal the diamond pentile matrix if you look up close, and also show magnified subpixels around the beveled glass edge. Dark backgrounds don't suffer and look great.
Battery lasts through a 24-hour day with no worries. A charger dock could have been conceptually better (night stand?), but its realization is flawed as it is, often leading to a hassle about.
A lot of stylish watch faces are preinstalled, few of them offer customization options.
Android Wear has the same functionality across devices - notifications are its forte, voice recognition works okay.
The new Android Wear v1.4 hadn't yet made its way to the Huawei Watch, so we couldn't test the new gestures. Apparently the issue of OS fragmentation will be just as pressing on wearables as it is on phones.
A couple of activity tracking apps are on board, you can add your own, but the essence is the same - step tracking, on-demand hear rate measurement, calorie calculations based on activity, age and body properties.
First up, the Motorola Moto 360 (2nd gen). With a base price of $50 less than the Huawei Watch, the similarly sized 42mm model offers better value for money (even more so in Europe where the price difference is even bigger). You have to be able to live with the flat tire screen, though, and the Moto's ambient (always-on) mode displays a rather coarse rendering of the watch face. You can get a 46mm model for larger wrists, unlike the Huawei Watch, which is 42mm-only. No sapphire on either size Moto, which may be worth considering if you're not particularly careful with your timepieces.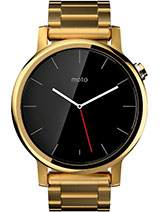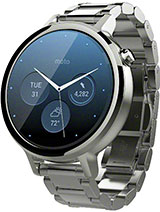 Motorola Moto 360 42mm (2nd gen) • Motorola Moto 360 46mm (2nd gen)
The Gear S2 Classic is Samsung's entry in the dress smartwatch space. It is smaller, so would better fit gentler wrists. It's also not Android Wear, but Tizen instead, and is thus more feature-rich. There's also that rotating bezel and double the number of buttons so it offers more varied ways of interaction. There's little to nothing to split the difference between the two in terms of price (for a comparable leather-strapped Huawei Watch, that is), so it's largely a subjective decision.
The LG Watch Urbane is cheaper than the Huawei Watch pretty much wherever you reside, but is mostly the same in terms of functionality. What it lacks is the Huawei Watch' classy looks, instead being a bulky block of metal with huge lugs. No sapphire on this one either.
If you're over at Apple camp and want to stay there with your smartwatch (because Android Wear watches can now work decently with iPhones), a dressier leather-band Apple Watch in 42mm size will set you back a good $700 - twice the leather-equipped Huawei Watch. You'd be getting a sapphire glass too, and Force touch on top of that. And also a richer experience thanks to the better interaction between your smartwatch and phone.
And then if you just want to make sure whether a smartwatch is for you at all, before shelling out the cash for one of the expensive bunch, you could pick a first-gen Moto 360 for about $150/€150. It lacks Wi-Fi, has an inferior processor and lower display resolution, but will push notifications equally well. Another option in the same category is the Asus Zenwatch 2 - it's not the best looking one by any stretch of the imagination, but it won't break the bank, and it also comes in two sizes.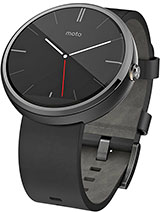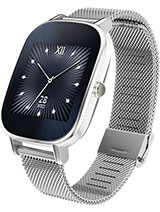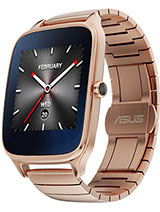 Motorola Moto 360 (1st gen) • Asus Zenwatch 2 WI502Q • Asus Zenwatch 2 WI501Q
The bottom line is that if you're familiar with what to expect from a smartwatch today, the Huawei Watch is a great one. It looks marvelous, has a nice display with fancy watch faces, and won't call it quits in the middle of the day no matter how popular you are. But for all its objective strengths, the Huawei Watch speaks most convincingly to the fashion-conscious buyer with money to spare.