Android Wear stalled – perhaps due to lack of new hardware - but Huawei hasn't given up on it, it seems. What is has given is counting to 3, so here's a rumor for the Huawei Watch 2 (2018). To be fair, the specs are pretty similar so this really is more of a refresh of the 2nd-gen watch than a new model.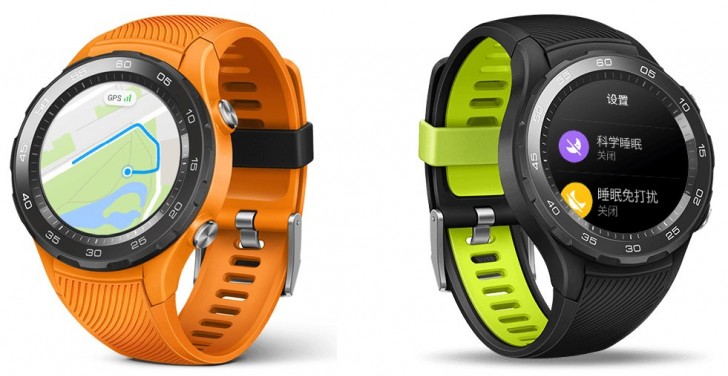 It's not even going to wait for the new Qualcomm chipset and instead use the Snapdragon 2100 (a rejiggered Snapdragon 210) with 768 MB of RAM and 4 GB of storage – same as the current Watch 2.
The 2018 edition will also stick with the 1.2" AMOLED display (390 x 390 px), same battery, same wireless connectivity (including the e-SIM) and same sensors too: heart rate, capacitance, barometer, gyro, accelerometer, compass and ambient light.

At least we can hope for a price drop of the older model or perhaps some new color/wristband options for the new one. Or maybe it's something about that gaming watch patent.
Source (tweet deleted)
?
A smartwatch should be have square display not circle display, when you take photo the photo come out is square not circle, when you review the photo in gallery it is also square not circle, when you read the message the page is square not circle, wh...
K
As a watch-lover, I'm always excited. However if the rumours are true and that Apple releases a new Circle Watch... then I might actually jump platforms. I can't deny how well superb the support is in their ecosystem, not just for the watch, b...