Huawei Watch makes brief appearance on Amazon, could launch next week
While we already know that the Huawei Watch could soon be launched in the United States, it now looks like that's going to happen as early as next week - the smartwatch made a brief appearance on Amazon, revealing that it'll be available for purchase starting September 2.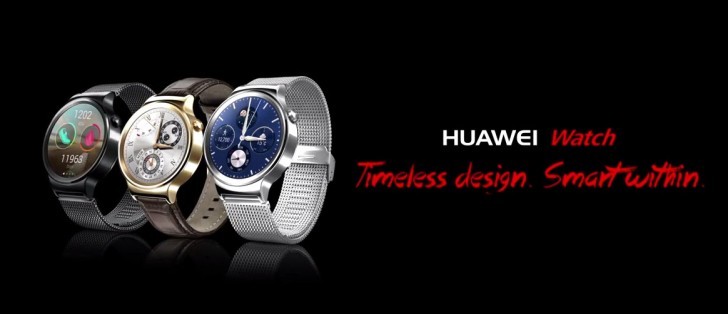 The listing - which has since been removed - also revealed that depending on the price and style, the wearable will cost in the range of $349 to $799, with the former being the price tag of the variant with stainless steel body and black leather strap, while the latter being the cost of the gold-plated model.
Another important detail that was revealed was that the smartwatch will not only work with Android devices but also with iOS devices running OS version 8.2 or up.
E
Well I'm not one of those that like the pimp-style with heavy gold chains and huge watches - but to each his own...
M
Yeah. esp. those swiss mech or auto ones. they are much thicker than the brick. it's constantly hitting tables, conners, doors... when wearing
M
GSM please do this watch's review ASAP! It's the only smart watch looks okay and worths buying currently.