Huawei's first smartwatch running Android Wear was initially unveiled way back at MWC at the beginning of March. Since then, we've heard various rumors about its pricing, and even that it may have gotten delayed until September or October.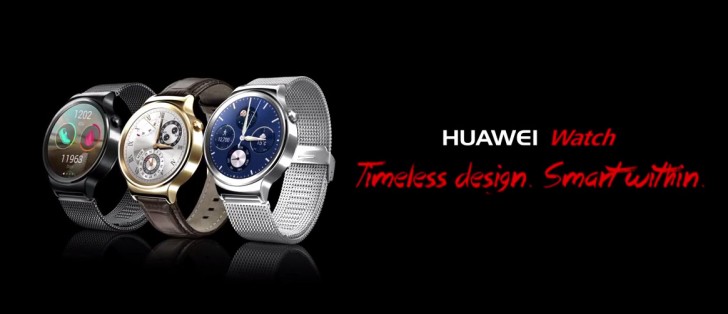 Now though the wearable has been put through the paces of the FCC, receiving the much needed certification from that agency. This could in fact mean that we might be fast approaching the launch date for the Huawei Watch.
However, we still can't be sure when that will be. One thing is clear: we're now in the "around the middle of the year" time frame that the Chinese company originally mentioned when talking about its smartwatch's release.
The FCC visit has confirmed that the Huawei Watch has a 300 mAh battery and support for 802.11n Wi-Fi connections.
A
http://www.buyswonder.com/no-1-watch-smartwatch-mt6260-380mah-battery-pedometer-synchronous-data-with-android-smartwatch-freeship-by-post.html looks like huawei watch, lol
S
Still need to wait for Samsung watch. Its weird there is no leaks!!!. I need an AC WIFI
J
Wow! I currently have the Galaxy Gear Live smart watch and I must say I thought that I would quickly get bored of the hype around having a smart watch, however I actually use mine quite a lot. Seeing this Huawei today, can I just say I am saving up...