Huawei will unveil new EMUI 5.1 software layer alongside the P10 and P10 Plus at MWC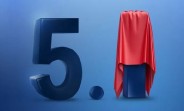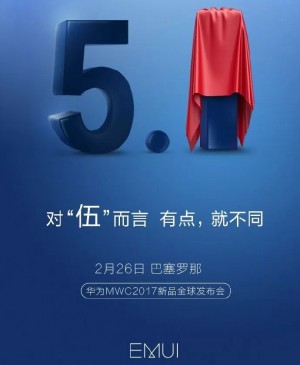 This Sunday, on February 26, Huawei is holding a pre-Mobile World Congress event in Barcelona during which it will unveil its latest flagship smartphone duo - the P10 and P10 Plus. A new smartwatch will be starring in the show too, but that's not all.
The Chinese company has posted the teaser image you can see to the left on its Weibo page. It tells us to expect a new version of Huawei's software layer atop Android to make an appearance at the February 26 conference too.
EMUI 5.1 will follow the recently released EMUI 5.0 based on Android Nougat. For now it's unclear what enhancements the new version will bring, but it's probably safe to assume that the P10 and P10 Plus will be the first devices to ship with EMUI 5.1 preinstalled.
D
Also on the Huawei mate 8, I got the nougat update. You can use Firmware Finder to see if the update is available to other regions, i'd suggest checking that out.
D
I have a Huawei Mate 8, till today I'm still on EMUI 4.0 Android 6 & official OTA updater says I'm on latest update. There's no official EMUI 5 release on a flagship phone yet Huawei has the audacity to release 5.1 already. What a bad software su...
D
Pretty disappointed with the mate 8, great hardware, the software is disappointing! C636 is always the last version to get buggy updates then your months waiting for a fix, while the Chinese get a new versions every month.. All android provider...
ADVERTISEMENT