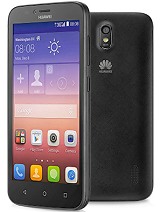 ?
Anuy one use a phne ?? huawei y625..... which one is best huawe or ssamnsung galaxy
f
released in Bangladesh at 9990TK which is 128 dollar...probably i will buy it today
J
kite707, 16 Apr 2015Already released in Pakistan on 15 April with 144$ price equal to Pak Rs: 14700/- with 6 GB 3g... moreYou guys can keep it. Such horrible specs.
S
Better go for Samsung Galaxy Grand Prime, 5" qHD screen with 2,600mAH battery. 2,000mAH not enough for 5" screen.
M
I'm afraid to buy this cell phone because of its FWVGA (Full Wave Video Graphics Array) display. Can anyone explain it whether its good or bad. What about its viewing angle i.e if I tilt the phone then how will its display look like?
Today I visited market (Karachi, Pakistan), the phone after discount was available on 13500PKR. But I'm sure, the shopkeeper will be ready to sell this for 13000PKR , If I make a plan to buy.....
With Best Regards,
Muhammad Robeel
k38
Huawei has recently launched its y625 in Pakistan. It is currently priced at Huawei Mobile Price PKR 14,700 which roughly makes $144. The device packs 5-inch FWVGA (854×480) resolution, with IPS display precision at 196ppi and supporting 16M color for excellent color performance. It runs on a MSM 8212M CPU, quad-core clocked at 1.2 GHz with 1GB RAM and 4GB ROM. It is a low-power-consuming CPU to save battery life. It is powered by 2000mAh battery. A super power saving mode keeps the battery at 10% for whole day long.
Total of 411 user reviews and opinions for Huawei Y625.