Huawei's first OLED TV is incoming, will have a 65" panel and 14 under-display speakers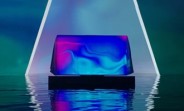 Huawei has been teasing a new smart TV and recent posters have filled in many of the blanks. The Huawei Smart TV X65 will have a 65" OLED panel- making this the company's first OLED TV.
A 24MP pop-up camera will be mounted above the display. There will be an ambient sensor that will be used to adjust the screen image for more natural colors. The TV will run Huawei's in-house Hongmeng OS, of course.
Richard Yu teased that the TV will support a new means of control, some speculate that this means a gesture control similar to the what the Huawei P40 phones have. It may even do eye and pose tracking using a Huawei NPU.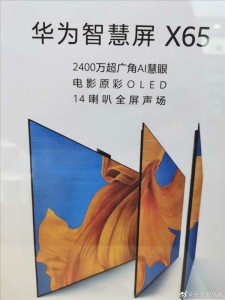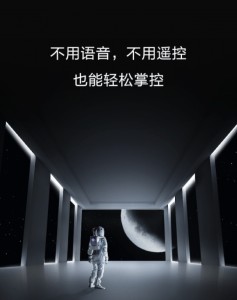 Teaser posters for the Huawei Smart TV X65
The TV will have 14 speakers located under the screen. A calibration process will feel out the soundscape in your room and create a profile for surround sound audio.
The full reveal of the Huawei Smart TV X65 is expected this Wednesday so stay tuned for pricing and availability info.
?
Iphone is for low standard people,people who want to show their phone ,most of the more than 50% are low paid people
P
I have had bad uck with Huawei and customer support was not on par. I hope you have more luck with this brand but I will decline Chinese products. They are fast on the money but difficult to deal with when ha ING problems.
?
LOL ugly and first #ToyTV. Popup camera every where i have seen that in my toy on my childhood and now in electronics.