Huawei's general license just expired leaving older devices in limbo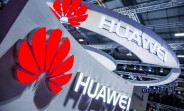 For over a year now, Huawei and its US partners got a temporary license allowing them to cooperate and have trade relations, which was extended on several occasions, but since yesterday, the license has expired.
Any smartphones manufactured before May 16 2019 are still eligible to receive security updates from Google and general updates to Google apps, but there's a catch. If by any chance Huawei breaks any compatibility with Google's apps during a software update, Google won't be able to collaborate on the issue even if Google already provided the update and the security patch.
There's also the possibility of Huawei not being able to distribute Google apps with future updates even for devices older than May 16 2019 because Google has to certify each and every update Huawei is pushing. And with the trade ban in place and the license missing, Google won't be able to do so.
Still, those scenarios are highly unlikely, but there's a small possibility that even older devices will be cut off from Google's support.
Unfortunately, no official from Huawei or the US Commerce Department has commented on the matter and whether the temporary general license will be renewed once more, leaving owners of older Huawei and Honor devices in limbo.
A
I'm not even a Huawei user, I rather criticise them for stuff than sending love letters. But Stop defending Trump.
D
Kamal Harris? Biggest joke a read today. Do you really think Biden can win? Delusional.
ADVERTISEMENT