Huawei's new HarmonyOS 2 seems to be quite successful in China, as it's already passed 10 million users - aka active devices using it.
To mark the momentous occasion, the company has decided to celebrate with a rather unique-looking cake, as you can see below. The TWS headphones, watch, phone, and TV are all edible elements making up the cake, by the way.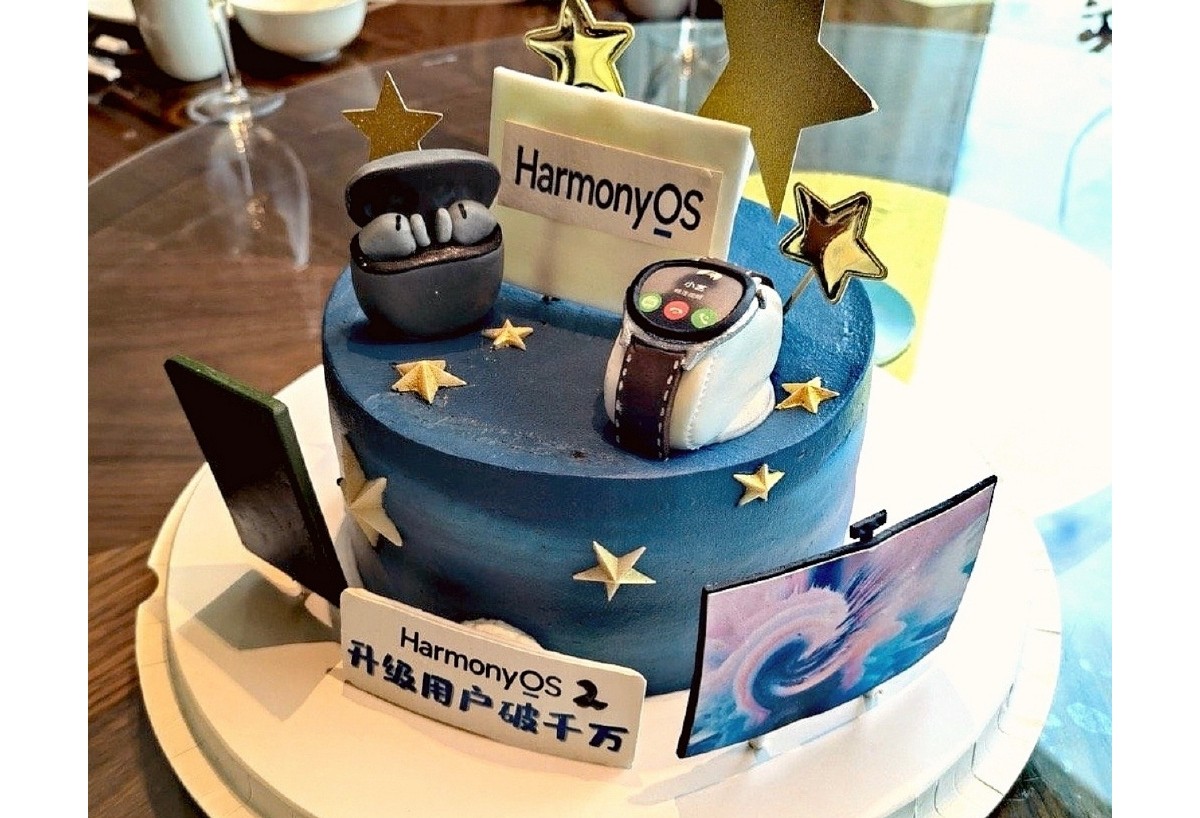 While the uptake of the new brand is incredibly quick, it's important to note that HarmonyOS isn't one OS, in fact it seems to act more like an all-encompassing umbrella brand for all of Huawei's different operating systems as well as its Internet-of-Things stuff.
The update to HarmonyOS 2 is available right now for the Mate 40 series, P40 series, Mate 30 series, and MatePad Pro in China, while the P30 series and Honor 30 and V30 series will get closed betas this month and public betas in July.
It will be interesting to see how the company handles the transition to HarmonyOS outside of China, on international devices. Anyway, the numbers of products running a version of HarmonyOS are definitely only set to grow in the future, after this great start. Huawei in fact hopes to achieve 360 million active devices running HarmonyOS by the end of the year, as well as convincing 1.2 million developers to write apps for its platforms.
K
Updated to HarmonyOS a week ago. Mate 30 in Russia. Very nice, good battery life, very fast, no issues and am very glad to get Google even farther from my life. Best phone I have ever owned...
A
Xiaomi, Oppo and other phone manufacturers are already making Custom UI for the newest Android Versions, and they are selling outside China. So, I don't they will ever adopt to an android AOSP. Only thing they will do is use the Harmony OS app s...
ADVERTISEMENTS