Huawei's MateBook 2in1 Windows PC now available in the US and CA starting at $700
Ever since the decline of mobile tablets, another category of devices has been picking up swiftly. The 2-in-1 PC category offers the same portability as a mobile tablet without sacrificing productivity and offering a full desktop experience.
Announced at MWC 2016, the Huawei MateBook is Huawei's first PC device. The Chinese phone maker has worked tirelessly with Intel and Windows to provide a productive and secure (thanks to that lightning-fast fingerprint reader) all-around experience with Windows 10. The tablets come in two different colors: champagne gold and gray.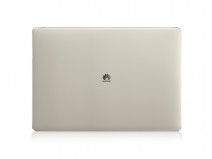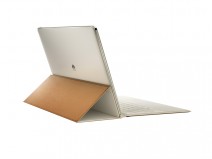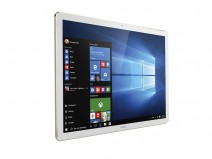 Huawei MateBook in Champagne Gold
The device intends to directly compete with the likes of the iPad Pro and the Microsoft Suface lineup. The MateBook is powered by 6th generation Intel m-series processors. They provide plenty of horsepower without requiring fans. And to keep the device slim, there is only 1 USB-C port. Now, where have we seen this before?
The MateBook also has an optional MatePen which can detect up to 2048 pressure points and has a built-in-laser pointer. Another optional accessory is the MateDock, which connects to the MateBook via USB-C and expands your ports with a couple of USB 3.0 ports, VGA and HDMI out, and one Ethernet Port.
Here is a breakdown of pricing for North American buyers. One thing is for sure, the costs sure add up:

The Huawei MateBook and all its accessories will be available for sale starting today in Microsoft Stores and online at Microsoft.com, Amazon.com, and Newegg.com.
What do you all think? Would you buy Huawei's Windows 10 2-in-1 PC?
Source
I agree completely with what you are saying but its just that some people like the idea of a Windows desktop OS in a small and nifty package, and I am one of them, lol
I suggest Gsmarena do drop test for tablets with apply soft flip casing. I want to see the durability of this tablet. It must be interesting.