Huawei's pre-MWC event opened doors at 2PM CET but the real press conference won't start until 3PM. Fortunately, they didn't just leave us hanging up there, they showed everybody the Ascend P2 a bit early.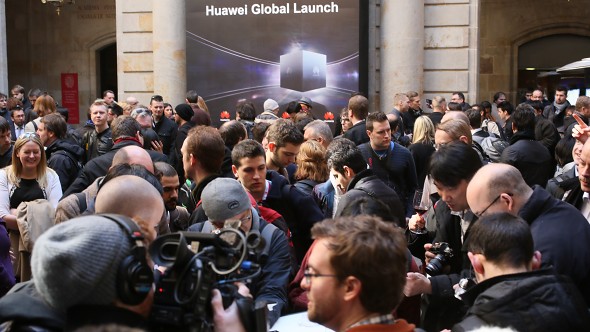 The real announcements should be coming up soon. You can hang around for news and hands-ons on our homepage.
The best part is Huawei will be offering a live blog of their press conference on Facebook. You can find it right here. To access it, you'll need to log into Facebook first and Like their page. Enjoy!
H
Hey buddy your postd facebook link is brokn . Kindly check that out :-)
ADVERTISEMENTS