Hulu is finally going to let you watch stuff without being pestered by ads. The streaming service announced a new paid plan today, and this will give you the freedom of watching your favorite content without it being interrupted by ads.
The catch is that it's more expensive than Hulu's other paid plan, which for $7.99 per month brings you "limited commercials". If even those are too much for you to bear, then you can now opt for the "no commercials" variant, yours for $11.99 per month.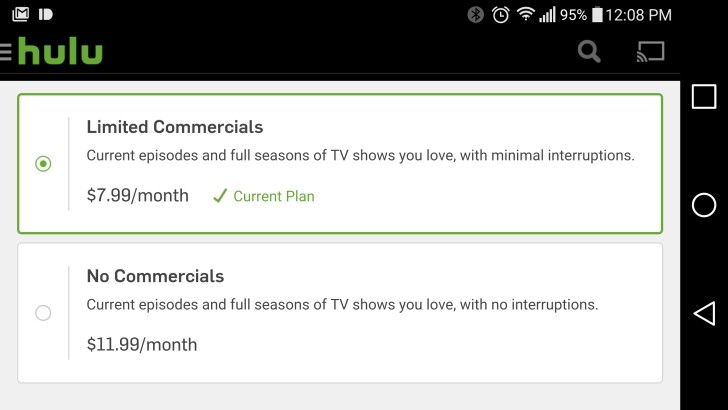 However, "due to streaming rights", certain shows "will play with a short commercial before and after each episode". Thankfully though there won't be any interruptions while you're watching.
The $7.99 plan isn't going anywhere, so if you're on that but don't want to pay more you can just keep it. Hulu says this will continue to provide "a seamless and relevant ad experience by connecting viewers with the right advertisers".
This year, the company has grown to 9 million US subscribers, up 50% from 2014.
S
Considering that Hulu is a PAID service and is still providing ads, really irritates the heck out of me. If Netflix can do it, so can Hulu. I've had Hulu for YEARS and have wondered why the hell this service still had advertisements on it to the poin...