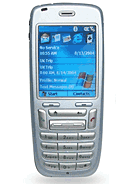 v
this is a super phone better than e200.orange.solid ,small, good battery,supprisingly good non stop video.still a bit of getting used too.10/10
P
The reason it looks like the SPV C-500 is because it is the Orange C-500, numb nuts. Did you think it was made by Orange themselves? If you look at the other i-mate phones you will see (incredibly) the rest of the SPV range. Incidentally the C-500 is an awesome phone at a stupidly low price. Buy one now.
r
ive got a spv c500 its exactly the same as this i think its the european version
j
rip off of the orange c500

Total of 264 user reviews and opinions for i-mate SP3.