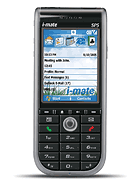 B
The difference between sp5 and sp5m is that the sp5m has got 4 direct music keys...And, as I heard, the sp5m hasn't got WiFi, but I'm not sure about that...
C
I wouldn't say SP5 is better than Jasjar... I really like VGA screen more that the QVGA on SP5. OF course QVGA on such small device is also excellent, VNC would be almost usable and I really need mobility while still be able to remote controll servers in case of disaster.
w
SP5 is also quad-band...so now you can stay in touch on your weekly trips to the Tokyo massage parlours. Yeah, we know you go there for the stimulating conversation.
j
Ever tried to dial out on a jasjar? Where's the keypad? It's a stupid design. I hate all the flip, slid, swivel nonsense. The sp5 is perfect. It's small, easy to hold, perfectly suited for dialling quickly, and has all the features you could want. It is easy to navigate the menu trees, and does everything you could want efficiently.

I have used the SP3i extensively, and this SP5 is an improvement over that in all key areas: processor power, memory, battery life, speakerphone and internal speaker quality, etc., etc. It looks like i-mate listened to its customers.

The non-phone features have all been improved too...awesome! Better megapixel camera, better sync with Bluetooth or through the cord, WiFi, EDGE, screen resolution, more gaming/pda/other functions, etc., etc.

This is the one device you need. No need to carry a PC, ipod, camera (for casual use), and phone when you can do it all from here. With a simple software download, you can also use it as a GPS device.

All this and you can operate it single-handedly. Wow!
d
the difference is that the m model has a few extra buttons that make it easier to control music functions. internally, they are identical.
l
Inside, both are identical. Outside the M has some music buttons to make it easier to play music. Therefore the numbers are a little smaller on the M.
s
this phone is great but the advanced features just don't perform to PDA standard. Although this will be the next big thing for o2 and snotty technomaniac teenagers it will be a nightmare for xda spv or p9xx users.
no comparison discontinue it and send me a jasjar.
A
Thumbs up imate!!!Sensational going.All the new phones especially this one rocks...an awsome phone with a perfect size and nice features...but still i think the processor should me much more hedonistic(faster)..but all in all i give this phone 9 out of 10..great going..
Total of 231 user reviews and opinions for i-mate SP5.