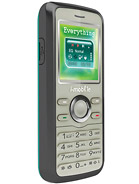 R
**R00ting Tut0rial**

hxxp://YYY.xperiax10.net/2010/08/07/root-your-xperia-x10-and-x10-mini-in-one-click/

for me the file which worked was

hxxp://forum.xda-developers.com/showpost.php?p=7552418&postcount=133


PS: Ready carefully before proceeding or you may brick your phone.

Replace xx with tt and YYY with www


***Advantages of Rooting***

Rooting means you will be the admin(Windows Terminology) of your Operating System(Android).




1)You will be able to uninstall apps that you don't require, like many don't like moxier email(but I use it since it has push email),timescape,mediascape or branded apps which come with one's firmware.

2)You will be able to tether with your PC or make your X10 as a wifi router/modem. Apps like "Barnacle wifi tether" are freely available of android market but require root access. Please note Tethering is not native to 1.5 Android.

3)You could install "Titanium Backup App" from android market which requires root access and is the only app which helps you backup the whole phone into SD card.


and there are many more advantages, you will come to know once you root your phone.

Yes,I have rooted my phone(Answer to someone(don't remember the name Sorry) who asked me but his post got deleted)


P.S: Rooting voids Warranty


***Unroot X10***

Just in case if you want to unroot your phone.

1) Disable USB Debugging mode: Settings –> Applications –> Development –> Untick 'USB debugging'.

2) Now run the Sony Ericsson Update Service or PC Companion.

3) When prompted connect the phone to the USB cable. Under Software Update, click on Start.

5) Let the software download and reinstall the latest update. Once finished your phone will be unrooted.


cheers and hope that helps.
R
I have bought i - mobile from thailand. Display is broken could yopu please tell me where i can i get the
display spare. I stay in bangalore. Please tell the suppliers in banglore
i
hai...this i-mobile201 is good...just want to know..how long we need to charge the battery in one time? inside the user manual did not noted about this thing...pls advice..
A
just to share, it is not a chinese brand,
i-mobile brand, its from thailand, public listed company in thailand, like in malaysia proton car?
it is selling well at their country.
S
I-Mobile is Chinese phone under a Thai brand. The general feed back is they're more reliable than those under Chinese brand. Look better too.
Total of 14 user reviews and opinions for i-mobile 201.