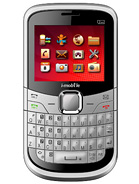 D
This phone brilliant for long use and commercial use. Can witheld 2 memory cards and sim cards.
I worked this phone in thailand for many years and now i am in srilanka, However the phone battery in my phone is faulty and is looking everywhere for a new battery to work this phone for some more time.
Please let me know if i could find batteries for this phone. email : neelsidath@gmail.com
i
my memory card is not reading
W
Please help me,my Sim card is not work this Hand set but other Hand set is good.How should I do.
j
nayko, 29 Apr 2011i wanted video record:..how??Plz connect to your neraret services center..................
?
what video does this dumb mobile play????
it DOES'NT play
mp4, wmv, avi, vob
n
i wanted video record:..how??
?
Gud... But... still lack bluetooth.... and... well... at least it's good for the beginner who want a Blackberry...
?
this phone is absolutly shocking its made and looks like a business internet and email phone and it goesnt even supprt EDGE let alone 3G and you cant even connect it to the computer or use bluetooth what a useless phone
S
Very good sms machine!! n simple..
m
the best phone ever i had !
Total of 12 user reviews and opinions for i-mobile Hitz 2206.
ADVERTISEMENTS