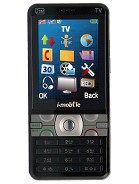 L
GUDGIRL, 16 Feb 2010wats so special about this phnit has long battery life as compared to china-made dual sim phones. its bluetooth features can be synchronized w/ your pc when doing power point presentations. Its LCD is good enough when watching tv in this phone. As for internet browsing - it is gprs capable only but it'll do for me.
M

This phone is made in Thailand not China. It's very good. The font is huge.
r
it looks like china phone that can be bought for 4 thousand pesos or $100 .
j
Nice phone and can't complain about the pricing very good and all critics should get a life, for the money a fun phone to have, Thanks I-Mobile copy or not well done.
p
bad is not the word,it sucks.i got it bcoz of the
t.v and the t.v doesnt even work!!!i want my money
back...
C
Damn, i've been searching this website for so long to be the first post.... this is the closet i can get.....

scoobadish
Total of 13 user reviews and opinions for i-mobile TV 536.