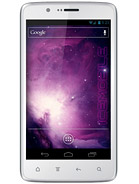 m
I've had my ice mobile prime almost a year haven't had any problem's... Trying to find a 5.0 or2/3 "screen
S
this phone does not work, slow response, not heard, the call is dropped. I try with T mobile, H20, Simple Mobile, Net 10 .. that hurts the idea was super well but it's a toy
SKYNETGSM.. Thx
D
Anonymous, 12 Nov 2012Does this phone really have both physical and on-screen keys like the photo suggests?Nope. The final version of the Galaxy Prime Plus only has the physical buttons, but not the on-screen as in the picture. Full screenshots of the phone can be found online.
a
Anonymous, 05 Jan 2013ewwwww. no originality!!!!guess what, at 1/3 of the price you can hate all you want!
Total of 8 user reviews and opinions for Icemobile Prime Plus.