Apple's cloud storage service, aptly named iCloud, has gone through some changes in the past 24 hours. The company has decided to discontinue the 1TB plan, but this actually isn't bad news at all. For the same $9.99 per month that you'd have to pay to get 1TB of storage up until this point, you'll now receive 2TB instead.
The 2TB plan used to cost $19.99, so this means great savings for those who've already been using it. And for people who used to have the 1TB option, another TB is available for the same price.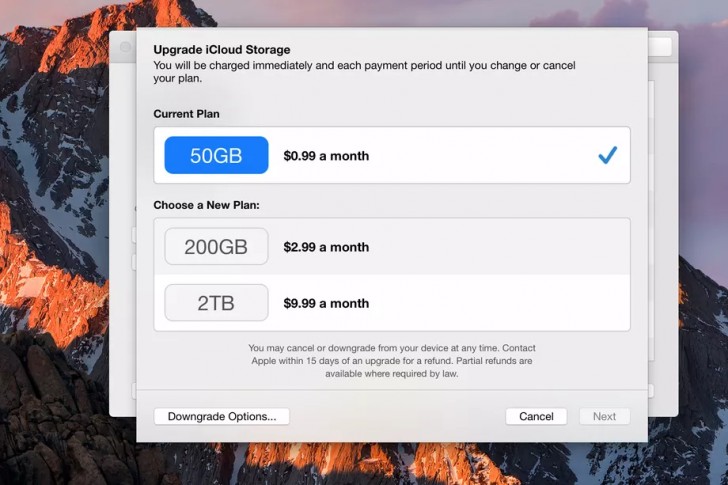 iCloud's free storage remains pretty limited at 5GB, and the other paid tiers are 50GB for $0.99 per month and 200GB for $2.99 a month.
The service's competitors don't offer better deals necessarily, at least on the high end of the storage spectrum. Google charges $9.99 for a 1TB Drive, and the same goes for Dropbox. Microsoft's OneDrive is cheaper, only asking $6.99 for 1TB, but if you're after the most cloud storage space you can get at a decent price - you'll probably choose iCloud's newly half-price 2TB plan.
T
Not anymore! :'( http://www.gsmarena.com/amazon_cloud_drive_nixes­_unlimited_storage_tier-news-25498.php
1
Probably all of your files will be deleted,I don't know for iCloud but what I use,if you don't pay,they don't delete your files right away,they give 1-3 months to save your files!
D
I have a question, What happen if I have 50GB storage plan and then I cancel the plan, so the question is, What are going to happen with the information that I already have on these 50GB ?