According to a report by IDC, tablet with telephony on board are selling briskly in Asia. The large-screen do it all devices are particularly popular in the Asia/Pacific region excluding Japan.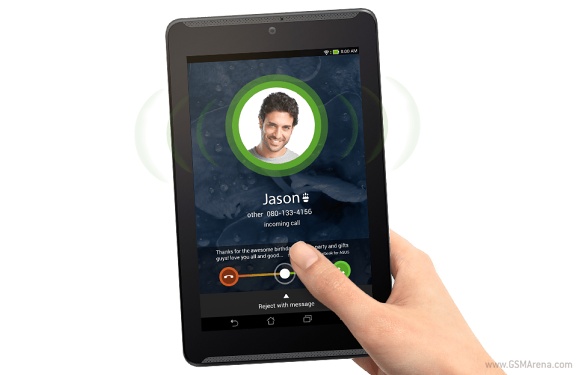 The research company's Worldwide Quarterly Tablet Tracker report reveals that 25% (about 3.5 million units) of the 13.8 million slates shipped in the Asia/Pacific excluding Japan had voice telephony on board. The category's growth on an annual basis is an impressive 60% according to the data.
All shipped tablets with telephony on board run Google's Android OS. India and Indonesia are two of the markets with the greatest demand for such devices – close to 50% of the tablets shipped have the can make calls over a cellular network.
The aforementioned tablets' popularity in emerging markets should hardly catch anyone by surprise, as consumers in those areas often look for one device to fulfill all their mobile needs. Available options from the likes of Asus, HP, and Samsung fit the bill without breaking the bank.
?
What's it mean? How come?
?
Maybe it's because we need the convenience of carrying just one device. I am using a 5" smartphone for making calls, texting, browsing, listening to music etc., but sometimes I feel that the phone screen is just too small. My 7" tablet ...
?
"tablets with telephony on board", also called phablets. This is not news.