Q1 2017 saw an 8.5% decline in worldwide tablet shipments, according to analysts from IDC. 36.2 million units were shipped globally, compared with 39.6 million a year ago. Four out of top 5 vendors saw a decrease in shipments. The exception is Huawei, which managed to raise its shipments 31.7% from 2 million in Q1 2016 to 2.7 million 12 months later.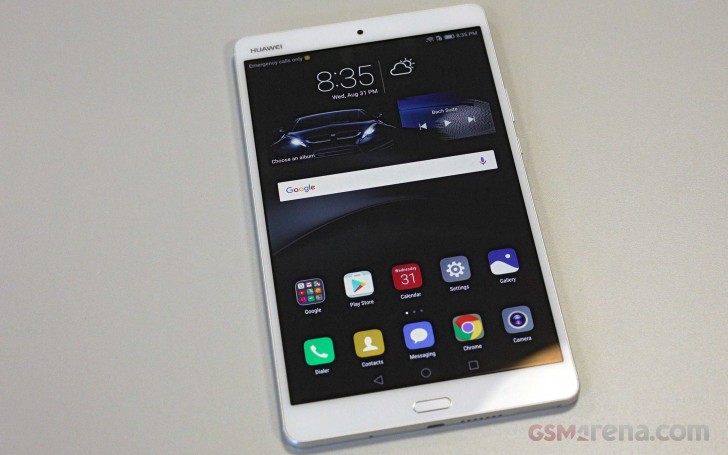 Apple stays on top for the period with 8.9 million shipped tablets, ahead of Samsung with 6 million. The Cupertino company saw a sharper decline than its Korean rival, though.
Huawei is third ahead of Amazon and Lenovo.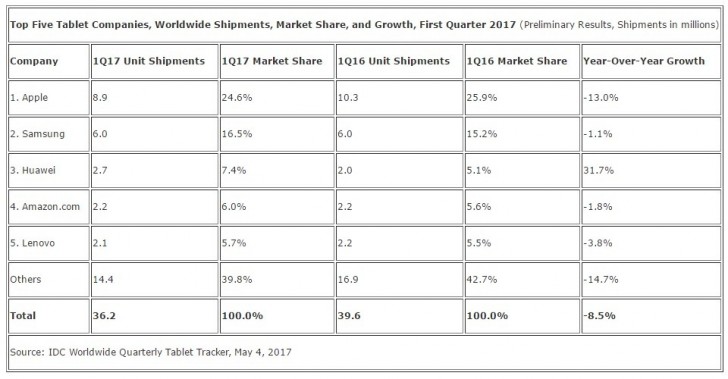 IDC expects detachable tablets (those that go with first-party keyboards to grow going forward), while slate tablets should continue to lose ground.
D
Phablets are on the rise, and since they come with large displays. Not to mention some Android phablets give you multitasking, and multiple windows, or split screens. Plus Android and iPhone's have vast app ecosystems. So it makes total sense t...
?
I'd rather Lenovo focus on collaborating with Motorola to arrive with this: http://www.gsmarena.com/motorola_is_working_on_an_android_tablet_with_productivity_mode_baked_in_rumor_says-news-24885.php It might change the tablet game on the Android pl...
D
Im sorry but thats complete BS. Huawei tablets are on par with anything samsung has at the same price... Huawei also sell their tablets in the UK and are doing well too. So the China arguement is nul.