Various brands at IFA 2014
IFA 2014 Various brands: Acer, Lenovo, Prestigio, Alcatel & more hands-on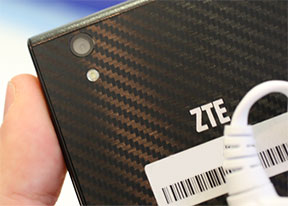 Alcatel One Touch Hero 2 hands-on
The Alcatel Hero 2 smartphone is the company's latest flagship phablet, revealed here at IFA 2014. It relies on a 6" 1080p IPS LCD of 367ppi, an octa-core chipset that has eight 2.0GHz Cortex-A7 cores and a Mali-450MP4 GPU to go along with the 2GB of RAM.
On the back there's a 13.1MP snapper while the front has a 5MP 1080p one.
The Hero 2 looks great. It's clean and sleek and its metal-clad back feels ice cold in the hand - giving it an air of quality.
The screen is great. Despite being lower than the obscene 400ppi and 500ppi screens in terms of sharpness it still looks great. Viewing angles aren't perfect but aren't bad either.
The Hero 2 has a stylus that slots inside the body of the tablet and can be used to scribble notes and on screenshots and generally operate the UI.



Alcatel One Touch Hero 2 stylus
The software by Alcatel is based on Android 4.4.2 KitKat and feels snappy on the MediaTek chipset.
The Alcatel Hero 2 is a big device as you can see below but it isn't too heavy to lug around. It's still too big to comfortably use with a single hand and its size is on the upper edge of phablets, even half an inch more will make it a small tablet and not a big phone.
We shot a couple of samples at the demo area from the 13MP camera of the Hero 2 - here they go.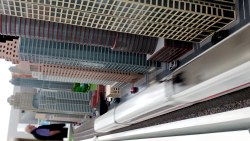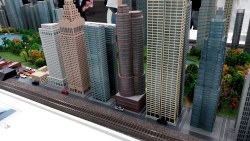 Alcatel One Touch Hero 2 camera samples
Here's a 1080p@30 fps video sample (31.2MB, 0.15s) we shot indoors with the Alcatel Hero 2.
Alcatel Hero 8 tablet hands-on
The Alcatel Hero 8 tablet is a portable 8" slate with a 1920 x 1200px 8" display and an octa-core MediaTek chipset with a 2.0GHz processor, 2GB of RAM and a Mali-450MP4 GPU. It's a premium-feeling portable tablet with an aluminum back plate to its unibody.
The display of the Alcatel Hero 8 is vibrant and bright but quite reflective. We found it hard to see under even small angles while under the demo stage's lights.
There are two speakers on the right side of the Hero 8 and an infrared port along with the 3.5mm headphone jack on the other side.
We played around with a folding case that attaches to the Hero 8 tablet. It's nice enough but more impressively attaches with tremendous strength to the tablet and we even hung it on the hinge.
Not only that, but the case can only visualize the clock and notifications from the tablet.