IKEA has made a VR Experience app to help potential kitchen buyers with their decision. The IKEA VR Experience, which is available on Steam, lets you see the company's kitchen design offerings from different perspective and allows you to change the colors of the cabinets and drawers with literally a click.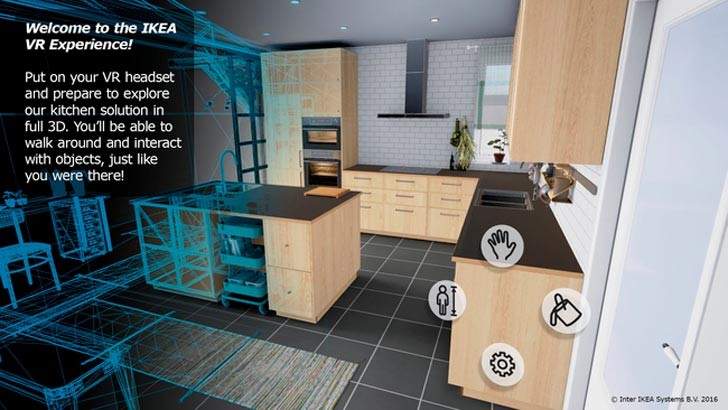 What's even cooler is the option to modify your height down to 100cm tall and experience the kitchen like a child would. The VR Experience is currently in a pilot program, which will continue until August and is available for the HTC Vive.
IKEA also counts on the VR Experience users to help it out with ideas on how to further make use of the new tech. Martin Enthed, IT Manager for IKEA Communications, the in-house communication agency at IKEA of Sweden says:
We also see IKEA VR Experience as an opportunity to co-create with people all around the world. We hope that users will contribute to our virtual reality development, by submitting ideas on how to use virtual reality and how to improve the virtual kitchen.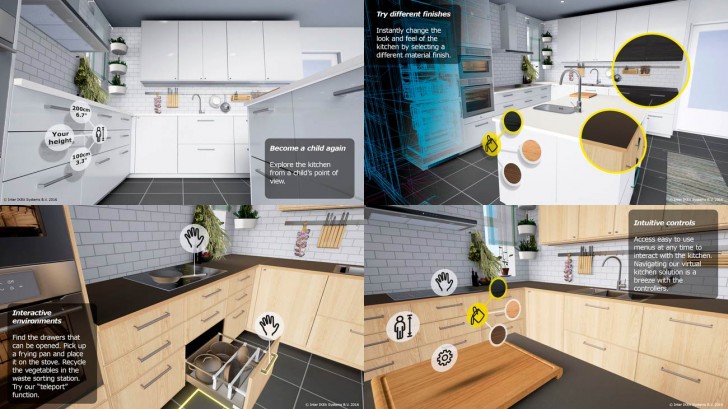 If you happen to have an HTC Vive and wouldn't mind give the IKEA VR Experience app a try, please share your impressions with us!
?
This is indeed amazing. Infurnia is one such software that lets you visualize the kitchen in the changes you expect in the virtual reality.
A
I think that was his point, with some other products offering VR (Oculus, Gear 360) and others offering a faux VR Experience (Youtube 360, Google Cardboard, etc.), it's a shame that an incredibly useful service/feature has such a limiting market.
?
lol, HTC Vive is NOT a phone, It`s a VR system (Helmet, sensors, controllers)
ADVERTISEMENTS