An image of what is reportedly the BlackBerry A10, an upcoming BB 10 smartphone, has been leaked. The photo confirms that the handset will be build around a 5" display.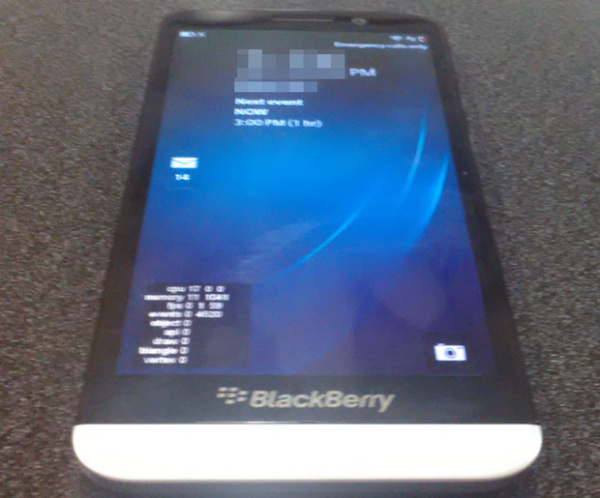 The source claims that the BlackBerry A10, which is codenamed Aristo, will be equipped with a 1,280 x 720 pixel display, like its Z10 predecessor, rather than a full HD screen as available on most recent high-end smartphones.
Other BlackBerry A10 we know so far include a Snapdragon chipset with a 1.5 GHz quad-core Krait processor along with 2 GB of RAM and an 8 megapixel primary camera.
The design of the BlackBerry A10 looks quite similar to that of the BlackBerry Z10 except that this time the piece at the bottom is colored white, rather than black.
BlackBerry A10 will run on BlackBerry 10 OS, but unfortunately, there is no word on the pricing and the launch date of the smartphone.
N
definetely waiting for this handset.
N
This thing couldn't kill time, let alone an iphone. Wow wow wow hahahaha
p
We are eagerly waiting for this phone
ADVERTISEMENTS