This is surely one of the most curious cases of leaked product images we've encountered in 2011. Pictures of Nokia's upcoming Windows Phone smartphone for AT&T's LTE network popped up in a Christmas card, thanks to an overly creative Microsoft partner.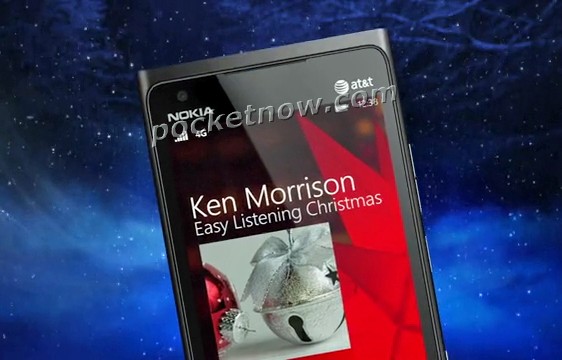 The handset, dubbed Ace, is most likely going to launch as Nokia Lumia 900 in regions other than the United States. It will finally bring a front-facing camera to Nokia's Windows Phone lineup - a nice addition to its LTE network compatibility.
Nokia Ace will most likely break cover at CES 2012, which begins in less than two weeks time. We will be covering it live from Las Vegas, so expect an update as soon as we get the full scoop.
f
I've owned the lumia since day one and my phones faulty also.Its the biggest piece of plastic junk I've ever owned.Battery is dodgy and it won't power on sometimes.Why do all you fanboys never let people have ab opinion in life.Im sure if someones to...
D
I'm glad Nokia is using the same design again because its the best looking industry leading design. its very original unlike the legions of iPhone clones out there. One piece polycarbonate body and curve glass.
C
Umm what? Have you heard of the N series? N70 is the first Nokia phone that has a FFC and N95 is one of the first phones that have a GPS Nav. (if gsmarena is right) http://www.gsmarena.com/nokia_n70-1153.php http://www.gsmarena.com/nokia_n95-1...
ADVERTISEMENTS