Imagination Technologies are responsible for the graphical hardware underneath a host of well known smartphones including the likes of the iPhone 4S, the Samsung Galaxy Nexus and the Nokia N9 to name but a few. So when they announce their next generation of PowerVR GPUs, we're inclined to sit up and listen.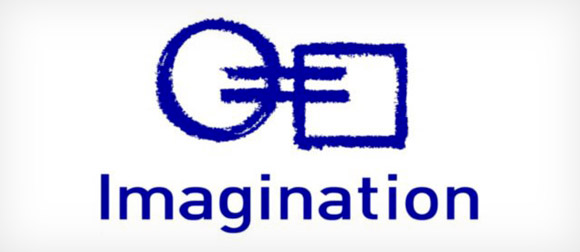 Imagination Technologies have announced that they are ready to license out a new line of their mobile GPUs, the PowerVR Series6. These processors start out with two basic flavours, the G6200 and the G6400, but their makers say that these are simply part of a "growing family".
The difference between the two current units is that the G6400 has four of Imagination's new compute clusters, as opposed to the G6200's two. This family of chips is said to offer "20x or more" performance than the current generation, whilst also boasting 5 time greater efficiency and they are also able to yield the highest GFLOPS per mW and per square millimetre.
Imagination Technologies say that the maximum computational performance of these cores could potentially "reach the teraFLOPS range" but we're not sure whether they are including the two new existing chips in this claim or just future members of the family yet to step into the limelight.
This technology has caught the attention of both Texas Instruments and ST-Ericsson who have already signed up to use PowerVR Series6 technology, whilst Qualcomm have requested to become a PowerVR licensee too, despite their lack of an appearance in the press release.
In short the likes of mobile gaming, video and the general user experience of mobile devices are about to shift up a gear, watch this space.
Here's Imagination Technologies' press release on the PowerVR Series 6 family:
10 January 2012
Imagination announces first PowerVR Series6 GPU cores
International CES, Las Vegas, USA: Imagination Technologies, a leading multimedia and communication technologies company, announces the first IP cores in its ground-breaking PowerVR Series6 GPU core family.
The PowerVR G6200 and G6400 GPU IP cores are the first in a growing family of PowerVR Series6 GPU cores.
PowerVR Series6 sets a new benchmark for high performance, ultra-low power GPU cores, scalable for markets from mobile and tablet to high end gaming and computing.
The innovative PowerVR Rogue architecture, on which Series6 is based, builds on the maturity and unrivalled success of the previous five generations of PowerVR GPUs. It enables Imagination's partners to deliver amazing user experiences in devices from innovative 'natural' user interfaces to ultra-realistic gaming, as well as enabling new applications never before thought of from advanced content creation and image processing to sophisticated augmented reality and environment-aware solutions.
Based on a scalable number of compute clusters the PowerVR Rogue architecture is designed to target the requirements of a growing range of demanding markets from mobile to the highest performance embedded graphics including smartphones, tablets, PC, console, automotive, DTV and more.  Compute clusters are arrays of programmable computing elements that are designed to offer high performance and efficiency while minimising power and bandwidth requirements. The first PowerVR Series6 cores, the G6200 and G6400, have two and four compute clusters respectively.
Delivering the best performance in both GFLOPS/mm2 and GFLOPS/mW, PowerVR Series6 GPUs can deliver 20x or more of the performance of current generation GPU cores targeting comparable markets. This is enabled by an architecture that is around 5x more efficient than previous generations.
PowerVR Series6 GPU cores are designed to offer computing performance exceeding 100GFLOPS (gigaFLOPS) and reaching  the TFLOPS (teraFLOPS) range  enabling high-level graphics performance from mobile through to high-end compute and graphics solutions.
The PowerVR Series6 family will deliver a significant portfolio of new technologies and features, including: an advanced scalable compute cluster architecture; high efficiency compression technology including lossless image and parameter compression and the widely respected PVRTC™ texture compression; an enhanced scheduling architecture; dedicated housekeeping processors; and a next generation Tile Based Deferred Rendering architecture.
These features combine to produce a highly latency tolerant architecture that consumes the lowest memory bandwidth in the industry while delivering the best performance per mm2 and per mW.
Says Hossein Yassaie, CEO, Imagination: "Based on our experience in shipping hundreds of millions of GPU cores, plus extensive market and customer feedback, we have been able to set a new standard in GPU architecture, particularly in the areas of power, bandwidth and efficiency – the key metrics by which GPUs are now judged. We are confident that with the Rogue architecture we have a very clear technology advantage and an exceptional roadmap for the PowerVR Series6 family which our partners can depend on."
Imagination believes that next generation devices, utilizing the extraordinary GPU performance that PowerVR Series6 delivers at optimal power levels, will change the landscape of software development as application developers start to realise the enormous parallel processing power available to them via Series6 GPU cores for both graphics and more generalised GPU Compute-based high performance computing tasks.
All members of the Series6 family support all features of the latest graphics APIs including OpenGL ES 'Halti'*, OpenGL 3.x/4.x, OpenCL 1.x and DirectX10 with certain family members extending their capabilities to full WHQL-compliant DirectX11.1 functionality.
PowerVR GPU technology is driven by one of the world's largest engineering teams dedicated to graphics processor development, complemented by the industry's most mature and extensive ecosystem of dedicated third party developers, who have already created hundreds of thousands of apps optimised for PowerVR enabled devices to date.
Imagination's PowerVR graphics technologies are the de facto standard for mobile and embedded graphics, with over 90 licenses by leading semiconductor companies, and have shipped in more than 600m devices to date. PowerVR Series6 has already secured eight licensees, and been delivered to multiple lead partners. Among the PowerVR Series6 partners announced so far are ST-Ericsson, Texas Instruments, Renesas Electronics and MediaTek.
PowerVR Series6 GPU cores are available for licensing now.
PowerVR Series6 GPUs are fully compatible with Series5 and Series5XT PowerVR SGX GPUs and complement the existing Series5/5XT families of PowerVR GPUs, which continue to accelerate in terms of design-wins and new deployments, including many designs using the multi-processing (MP) core variants of the Series5XT family.
?
"I hope Qualcomm chooses to use PowerVR. They make great chipsets and superb CPU's its really only their GPU's that suffer. The combination could possibly be great for us consumers performance-wise." Qualcomm makes their own graphic ch...
e
I hope Qualcomm chooses to use PowerVR. They make great chipsets and superb CPU's its really only their GPU's that suffer. The combination could possibly be great for us consumers performance-wise.
?
Well if you are honest them I'm sorry for your luck. That however is something possible across any phone and not to common except maybe in the super cheap as phones. Hopefully your luck with Droid improves. Or enjoy hour iPhone. Just know the majorit...
ADVERTISEMENTS