Hi, Iím Vlad, the evening shift guy around here (insert vampire joke if you must). Iím 33 and have been with GSMArena for almost four years now. My phone journey started when I was 15 years old.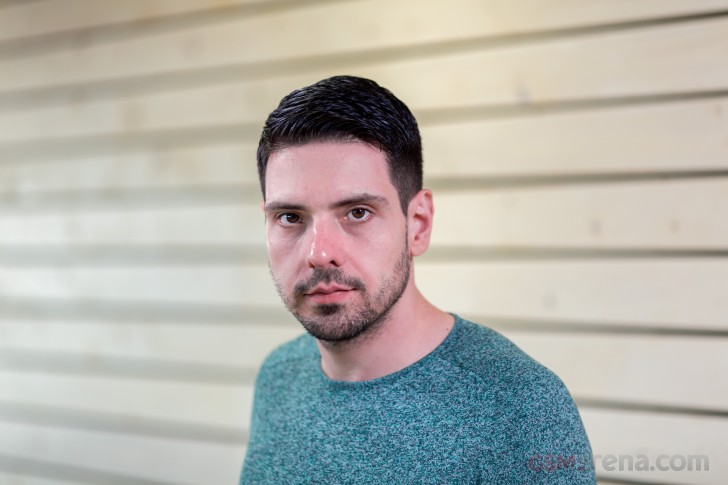 The early days
My first phone was a Bosch 509, which I got in 1999. Two GSM networks had launched in my neck of the woods in 1997, so I wasnít really an early adopter - but in my defense, I was still in school and depended on my parents for such purchases. It was obviously very exciting to own a phone in that day and age, even though prices for calls were so high that it didnít get a lot of actual use.
Then came the Ericsson R320, to this day my favorite non-smartphone with its weird design but decent functionality. You stood out with this device in a sea of Nokias, and back then Ericsson was still a top phone maker. I liked the R320ís big screen (five lines of text!), big buttons, and how slim it was (for its time) if you ignored the huge battery protrusion like its marketing materials begged you to.
It served me well for quite a few years, and itís the handset I first used for browsing WAP pages. Along with a friend I almost launched an education-focused WAP site too in that period - when WAP was supposed to be the future of the internet on phones.
We all know how that turned out. So my next phone was the Samsung D600, with its sleek looks and neat slider form factor. I didnít know it at the time, but this was going to be my last non-smart phone.
It wasnít completely dumb, though, I remember having Opera Mini on it and browsing the internet without a worry thanks to the amazing wonders of Java ME. Quite the step up from WAP, donít you think? I liked the Samsungís color screen, a lot actually - but remember that I made the jump to it from a monochrome display so it was pretty much dazzling to my eyes.
Smartphones
In 2007 I got the Nokia N95 and I wouldnít be here writing this if I hadnít done that. Iíll be honest: at the time of my purchase I had no idea that this was actually a smartphone, I didnít choose it for that. I wanted it because it had the best specs of any mobile phone ever made, and it came from a company that had consistently delivered devices that people loved before.
The N95 had the best camera ever put in a phone, the biggest screen (if you ignore the original iPhone, which I did because of how limited it was in most areas), it had GPS, that weirdly addicting sliding mechanismÖ it had it all and I just couldnít resist.
Then I discovered you could install apps on it, and thatís what made me start reading about Symbian and what you could do with it. That in turn resulted in me reading a lot of news about the mobile world, and my newfound passion for Nokia smartphones meant I even started my own blog on the subject.
This allowed me to connect with a few other fans, which was frankly wonderful. Nokiaís PR team was very forward-looking at a time when Ďbloggingí was just getting started, and so I even received some loaner devices to play with.
All in all it was a great time and this is what eventually landed me my first job as a news and opinions writer about all things mobile. And that job got me the visibility to later jump ship to GSMArena, so here we are.
Digression aside, after the N95 came my first Android smartphone: the Samsung Galaxy Spica. This got me into flashing custom ROMs almost immediately, because at that time Android itself was pretty horrible - it looked bad and performance was mediocre at best, so flashing a custom ROM here and there promised to fix some or all of the problems.
Of course, every one of them introduced new issues and bugs, but thatís the cost of living on the edge, isnít it? I look back fondly on those days, but now I dread even having to reboot my handset after an official update. I canít imagine Iíd go through the flashing process anymore, and all the ďwipesĒ that accompany it.
Since I still wasnít fully sold on writing entirely on screens (and the keyboards for Android at the time were terrible compared to Gboard and SwiftKey today), I then got an HTC Desire Z for its Ďbest of both worldsí appeal - it had a proper physical keyboard but also a decently big touchscreen. I still remember how nicely it felt in hand with its metal build, but the truth is it was thick and heavy and clunky and performance always left me wanting.
Thus I knew I had to find a replacement, and since Samsungís Galaxy S II looked great on paper (and in hand), that was my next device. While the original Galaxy S was a nice effort from the Korean company in the flagship realm, the S II really impressed the world and put Samsung on the map.
I was quite satisfied with it too, except for the battery life, which for my use wasnít delivering one full day of longevity consistently. Not wanting to change phones, I even bought a huge aftermarket battery to make the S II last longer - and it did, at the expense of becoming horribly thick and much less nice to look at than it used to be.
While Samsungís TouchWiz UI on the Galaxy S II was decent, I wanted to also taste pure, unadulterated Android, the way Google intended it - without any gimmicks and superfluous add-on features. The Samsung Nexus S was my gateway into pure Android territory, and it did indeed deliver on the software experience front. Odd glass curvature (and LCD panel issues - yes I got the LCD version because thatís what was available here) aside, it was refreshing to use compared to my previous devices.
Well, aside from the battery life. Yes, I once again ended up needing a much bigger third-party aftermarket battery. This problem mostly doesnít exist anymore (because battery life has generally become bearable for me on flagships), which is good since I wouldnít even be able to fix it at all thanks to the advent of sealed-in batteries. The cost of progress, this.
At a time when phablets were becoming all the rage, I could see the advantages to having a phone with a bigger screen, and started to crave one. At that moment, the only logical option for me was the Samsung Galaxy Note 3, the latest incarnation of the line that invented the phablet.
While I wasnít the biggest fan of the software experience, I really loved the big screen and even used the stylus 2-3 times. Jokes aside, I still sometimes miss the Note 3ís faux-leather back, complete with fake stitching. It was just soÖ different when it came out.
Next up, I decided to give this new startup from China a chance, and so bought the first smartphone it created - the OnePlus One. The sandstone back was great, and the performance it delivered for the price was impressive. While I dreaded the step down I had made in screen real estate, with Cyanogen OS on board the OnePlus One helped me once again appreciate the value of near-stock Android.
With that in mind, when it came time to move on I went back to Googleís line of handsets with the Motorola Nexus 6. I really enjoyed my time with Ďthe whaleí, even though it was just a little bit too wide for me to comfortably use. And, perhaps surprisingly, too thin at the sides. I still have it in a drawer somewhere and it still works, even though it hasnít received an update in quite a while. Itís a good replacement phone if an emergency were to occur.
After the Nexus 6, I got pretty convinced that Iíd never ever buy any Android smartphone that didnít have its software coming straight from Google. I skipped the Nexus 6P because of its various hardware issues, and then went straight with a Pixel XL (the original from 2016), which I still have as my personal device. That required a big shift in the way I think about phones and how much theyíre worth, to me personally at least. Thatís because the Pixel XL was the most expensive handset I ever bought.
If you too are struggling to come to grips with smartphone prices nowadays, hereís the thought process I employed when I was debating whether to pull the trigger on the Pixel.
Yes, itís a lot of money but isnít the smartphone now the thing you literally use most every single day? Didnít laptops use to also cost this much and that was somehow less of a problem? Wait, donít high-end laptops still start at around the same price as a Pixel (or more)? So then, why not pay that amount? Why should phones be cheaper? Because theyíre smaller? Component miniaturization actually adds to the cost of a product, so that doesnít make sense. Oh, and keep in mind that you probably use your smartphone more than your laptop - or at least use it more for personal stuff.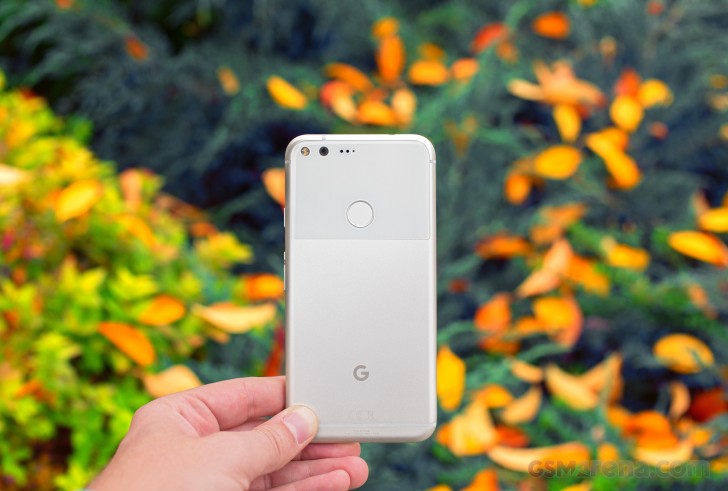 In the end, the Pixel turned out to be the best smartphone Iíve ever purchased, and by a huge margin. Itís probably the mobile device Iíve used most, because itís by far the least frustrating handset Iíve ever owned. Iím not going to go on a Pixel software-praising tangent here, but that feel of Ďinstantnessí throughout is still, to this day, unmatched in the Android world. So far Iíve skipped the Pixel 2 XL because frankly the original is still fast enough to do anything I throw at it. After almost 18 months of having it I see no performance degradation whatsoever, and hence the only reason to get its successor would be the more modern design. Iím looking forward to the Pixel 3, though, notch be damned.
J
OG and practical mobile phone owner.
?
This is honestly one of the most mature comments I've read on this site.
M
One should not confuse the thought process of pondering/making a decision with that of spinning a soothing justification to validate a decision already made. Adults should have no need deceive themselves: we should be able to honestly admit "it's unj...