Mobile phone rumors have never been so tasty, especially now with Android's second major version, or to use its more whimsical name – Éclair. The guys over at BoyGeniusReport somehow got a copy of the master chef's cookbook and are sharing the desert section, complete with tons of photos.
This new version of Android is trying to take on both the old timers and the new cool kids. For corporate users, there's Microsoft Exchange built right into the OS, along with a new unified email inbox. Not quite "unified" however – the Gmail app is still separate.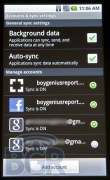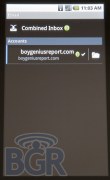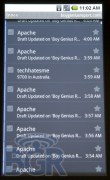 Exchange, Facebook, unified email... yum
And for the always-on, ultra-connected and information-hungry Generation Z (it's not still "Generation Y", is it?) there's the native Facebook integration, complete with contact syncing. The contacts app itself got some improvements as well. The new YouTube widget means you're just two clicks away from uploading a video (now, if only there's better video recording support).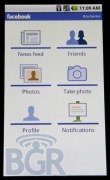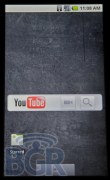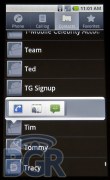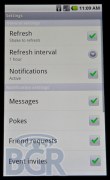 Social media is important to the robo-OS
The Maps application now includes layers, e.g. a Latitude layer, a Wikipedia layer and so on. There's even My Maps support, where you can add details to the maps to mark things important to you and you can share this with your friends. For example you can trace the route you took for the best tour of Venice and share it with someone who is thinking of going to Europe for the summer.
The browser got polished as well – Boy Genius say it's a tad better than the custom browser in HTC Hero (though there's no Flash 10 support). It was the first mobile web browser that outdoes Mobile Safari – a high honor in the mobile world. However, there is still no (out of the box) multi-touch support (did someone say Apple).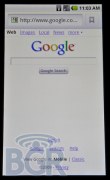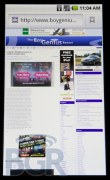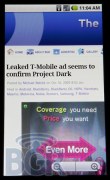 The browser just might be the best ever
Whew, this is getting to be a long list. And here's the geekiest part – there's text-to-speech support and a new home, the "car home". Car Home is meant to be used while driving. To help keep your eyes on the road it offers easy access to voice search – apparently you can ask for gas stations and the closest ones will show up in Google Maps.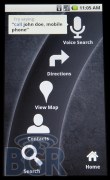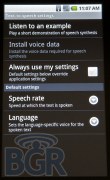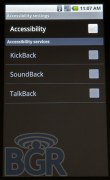 Car Home - TTS and voice search would make Michael Knight proud
Enough with the screenshots for now – here's a cool video of the hot looking Acer Liquid. Yes, the one with the 768MHz Snapdragon CPU. The gauntlet has been thrown, Sony Ericsson. Bring on the XPERIA X3.
Vroom, vroom… oh, sorry. We were just pretending we're Knight Rider – a talking phone that can do what Android 2.0 is promising means we can finally realize our dreams of driving KITT.
?
2010 new Symbian OS will be born it`s better than S60. you can look new Symbian OS demo in Sony Ericsson Idou prototype
D
Yes android is mutitasking operating system running over linux and developed by google. http://en.wikipedia.org/wiki/Android_%28operating_system%29
ADVERTISEMENTS