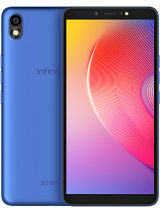 K
Francis, 08 Aug 2020it is very nice phone.and those of you complaining maybe you did not get the original phone Thanks Francis,
Pls if you don't mind l want to ask where and how you bought the phone and what is the price now as at now. I'm interested to buy as well.
Expecting your replies
F
ann, 14 Sep 2019i have this phone now hope will serve me well its size is ok to meit is very nice phone.and those of you complaining
maybe you did not get the original phone

u
this phone is trash. it's so slow and the apps are randomly crashing after some time and i can't even open multiple apps and the ram is always above 60% whether i'm using it or not.. i can't even root this phone. FK OFF
?
This phone is the best,it is a Nice phone and now i can operate multiple apps without any worries.
?
Catherine the Great, 17 Jan 2019I'm surprised people can still live with 1GB RAM these daysWhat's there to be surprised about? I play PUBG on 1.5GB RAM, SD 425 while also chatting on Messenger at the same time. In normal usage, I switch from YouTube to WhatsApp to Facebook + Messenger and my apps don't get closed when I switch.

RAM doesn't increase performance as much as rich people think. Main thing for performance is chipset, lightweight OS and no heating issues.

More RAM only lets you run multiple apps at the same time. It can not increase performance.


W
The most pathetic phone ever! The phone is full of adware and there is no option to remove it. I PAID for the phone, didn't get it for free... I should have expected this cheap tactics by a cheap Chinese phone.
W
Rana Marry, 31 Jan 2019Is this phone is 3g or 4g supported3g only butt v.Good fone. No hanging
With good
Battery life
W
Anonymous, 06 Feb 2019is this mobile set support otg Not supported OTG
G
My phone is not resetting also not appear keyboard
Please send me technical support
C62565
I'm surprised people can still live with 1GB RAM these days
Total of 15 user reviews and opinions for Infinix Smart 2 HD.