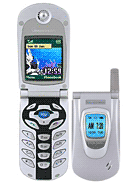 d
Anonymous, 21 Jan 2005dont buy this phone i bought one from the company and while i was charging it, the battery exp... morecool :))))
b
pls dnt buy dis particular fone if u stay in nig.cos if u wnt 2 aktivate d wap settings it wud tel u unsupported msg
K
All displays has little resolution :((
?
dont buy this phone i bought one from the company and while i was charging it, the battery exploded,it nearly burnt my room.
D
my phone is nokia 7250i, ringtones or logos free , where i´m found
b
i wan't to buy a inno 110 or 100 !
from were i can buy it ? (in Romania)
b
a very good phone better more work has to be done in items of popularity so that people will know how good the phoneis
s
i love to buy it now give me the real price
Total of 10 user reviews and opinions for Innostream INNO 100.