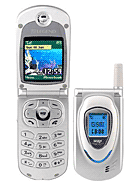 e
how 2 use the FM radio funtion only?
a
love the design, and it can accept all kind of tones-monophonic, polyphonic and true tunes. i know coz i downloaded all 3 kinds of tones. it has FM radio function, but how to turn it on?
F
how to use the FM radio unction only
S
this phone looks nice and lovely....i just bought this phone about less than a week....but...there's some problem...which i dunno wad problem is that....-.-...i shouldn't buy this phone...
p
i just get myself one. i wonder how the FM radio works too?
Any ideas?
S
bought this phone a year ago in China, the phone made a very good firstimpression. It was lovely designed.handy features. after 6 months the phone stops ringing and has never rung since. the sound was somehow broken. now i think about it, i shouldn't have bought this phone. enjoying only 6 months sound isn't worth that much money of mine
C
is this phone available in the klang valley?
m
this looks a nice fone. any1 out there got it?
Total of 9 user reviews and opinions for Innostream INNO 110.