It seems like Instagram has been adding features left and right recently, and today is no different. The Facebook-owned photo-focused social network is announcing a new Saved Posts tab that's part of your Profile section in its mobile apps for Android and iOS.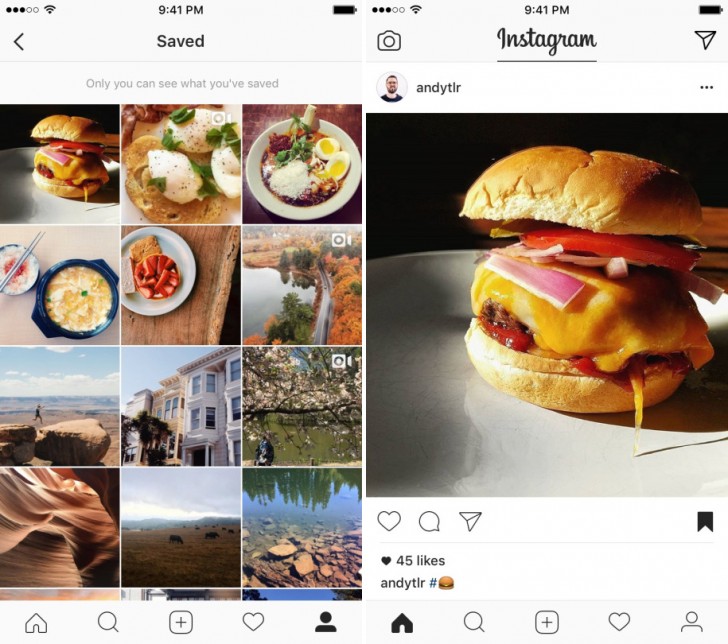 To place something in Saved Posts, you simply tap on the new bookmark icon that will show up underneath every single photo in your feed. The things you bookmark this way will be available to view later in Saved Posts. The Saved Posts tab in your Profile section is private, which means only you can see what you've kept around for later viewing.
The new functionality debuts with Instagram version 10.2, which is available today in the iTunes App Store for iOS and the Google Play Store for Android.
?
Gee, that burger looks nice.
?
This is perfect. I always want to mark a post of others without having to like the post.
?
Save lots of memory for my screenshots habit