Instagram has introduced a new ability to its live video feature. Users can now use one of the many face filters that were recently introduced while streaming live to their followers. Not only can can the filters be chosen for a stream but you can switch between them during the course of the live stream.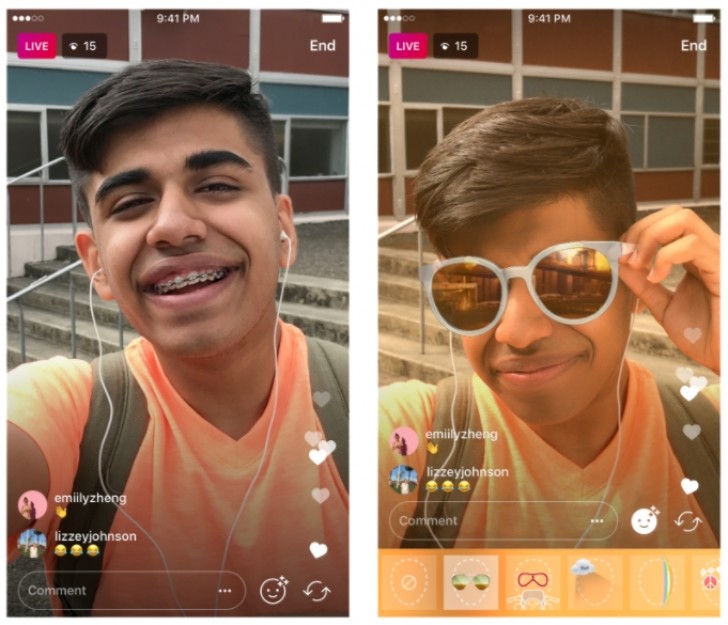 Instagram has also added a sunglasses filter, which will be available exclusively for live videos for the next week. Users can tap on the filter to change the scenery that is reflected off the glasses.
As before, one the live broadcast ends, the user can choose to save their live stream as a story for their followers to see for the next 24 hours or discard it.
K
Easily the most punchable face I've seen to date, Filtering live video chats, I wonder who was looking forward to that feature
D
don't wanna to start the hating, but, what's with the pics? couldn't they have picked better ones?