Instagram introduces Nametag, an easy way to add people in real life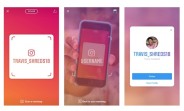 Instagram added a new feature to its mobile app called Nametag. With Nametag, you can create and customize your own nametag, that others can then scan to follow you.
The Nametag option is under the menu on the top right of the screen on your Profile. From here you can customize your name tag.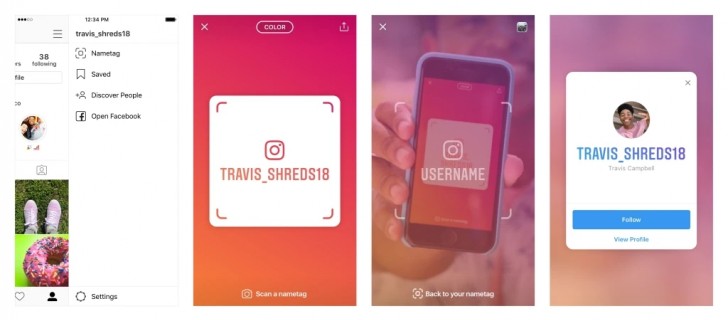 To scan someone else's tag, just go to the same menu and you will see the option to scan a name tag at the bottom. Just point the phone's camera at a nametag and their account will show up on your phone.
Admittedly, this is only slightly easier than manually typing someone's username on your phone to follow them but if you don't want to do that or if someone has a particularly long and complicated handle, you could just now use the Nametag feature to add them.
e
If someone scans your username to follow you, you can click follow back as usual, no need to scan back the other phone
e
You can still use the user name. Why get mad? it is not like they are not allowing the previous way anymore. Just because it is not useful for you it doesn't mean it is not useful for others.