Instagram has announced that it is bringing a feature called Reels that allows you to record and edit 15-second multi-clip videos with audio, effects, and new creative tools.
It is obviously an attempt to compete with TikTok, the widely popular (and controversial) social media platform, and is already arriving in 50 countries.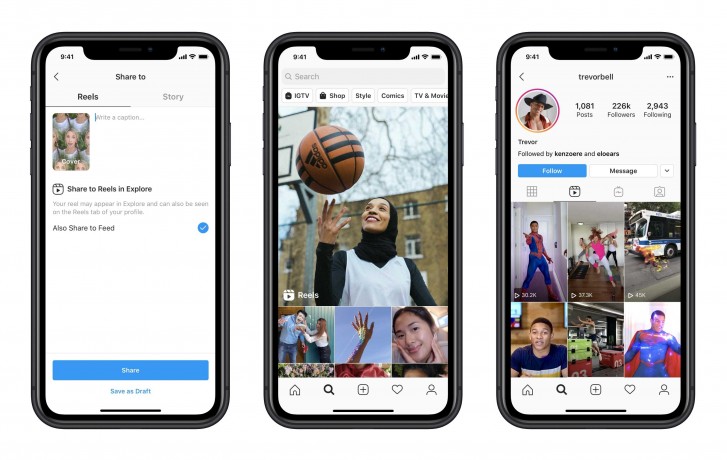 Instagram Reels is now found in the Instagram Camera (the button in the top left corner) where the whole interface was redesigned. There is a variety of tools for editing, including adding Audio, AR Effects, Timer and Countdown for all the fun dances you want to do.
Sharing Reels is done the same way Live videos or regular posts are shared - they go to a dedicated tab on the profile and can be seen and discovered by everyone, or, if your privacy settings are set to Private, only the people following you.
Once the reel is ready, it can be saved as a draft, have the cover image changed, pretty much all the post-edit features available as when posting a video.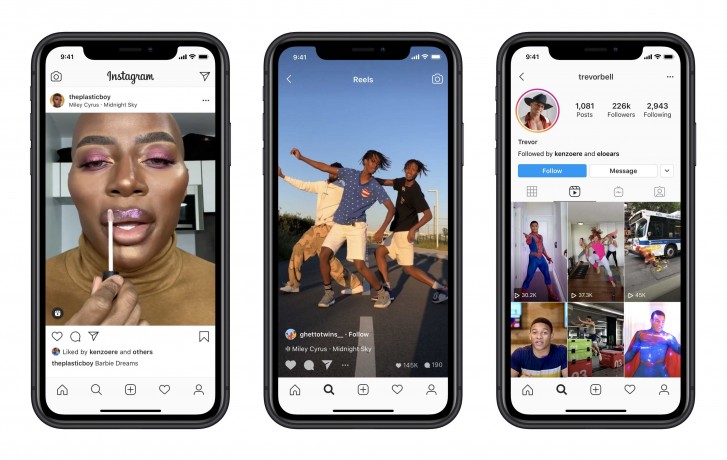 Watching Reels is simple as seeing a regular photo or video. A reel appears either in the Feed or in the Discover tab, and Instagram is tagging some as "Featured" to "help users discover original content that will entertain and inspire".
Instagram is yet to issue a full list of countries where Reels is officially available, but aside from Brazil, where it was tested, it has also launched in the United States, the United Kingdom, India, Japan, Australia, France and Germany.
T
Mark Zuckerberg's Net Worth Increased $100 Billion After Launching Instagram Reels 
?
China has banned Whatsapp, Twitter, Facebook, Google, Dropbox, Spotify, Gmail, YouTube, Google apps, Google Play etc... They have kept American apps due to security laws. Most foreign companies struggle to get a foothold in China. I gu...
?
It's just a matter of letting either USA or China know what where when which why how of your internet affairs.
ADVERTISEMENT