If thought you can escape Facebook's Stories assault by hiding in the mobile web version of Instagram, think again. Instagram has now brought over the Stories feature to the mobile version of its website. Users who, for some reason, don't want to install the app and get the full experience can also now see their friends' stories. Alternatively, those who wanted to get away from the noise of Instagram Stories present on the app and were using the web version for that express purpose now have one less place left without Stories.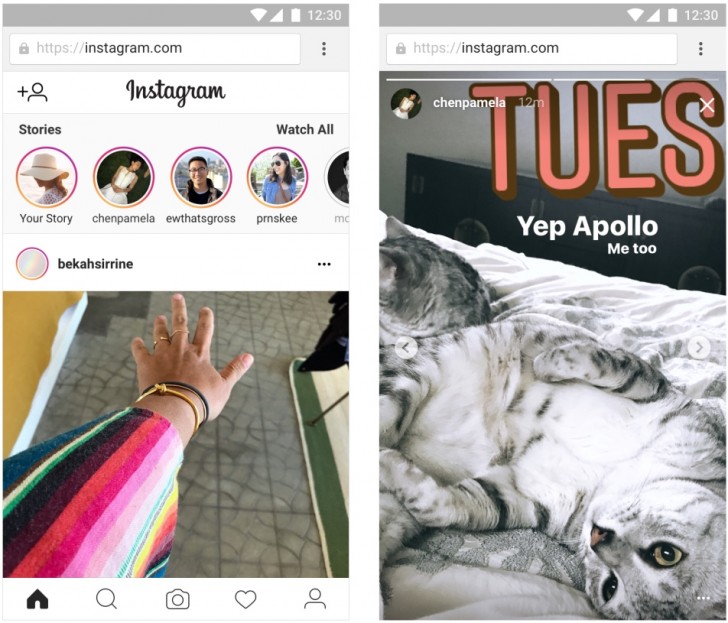 For what it's worth, the desktop of the Instagram still does not have Stories. But that's not really of much use since you can't actually upload images from there and has always been very basic. Besides, the Stories feature wouldn't make much sense on the desktop anyway.
As for the mobile web, users can for now just view others' stories and the option to upload your own will be coming later.
H
Best Thing ever happened whit Instagram!