Instagram will soon let you turn off comments on any post, remove followers from private accounts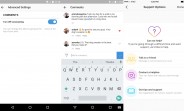 Instagram has announced a few new features today, that are going to arrive in its apps for Android and iOS "soon". First off, you'll be able to turn off comments individually for any of your posts. This was previously available "for a small number of accounts", but it will be out for everyone "in a few weeks". When it lands for you, just tap Advanced Settings before you post and check the Turn Off Commenting option. You can turn comments back on at any point after you've posted by using the "..." menu.
Also coming soon is the ability to like comments. The familiar heart symbol will be used here too, just like for posts. To like a comment, you tap on the heart icon next to it.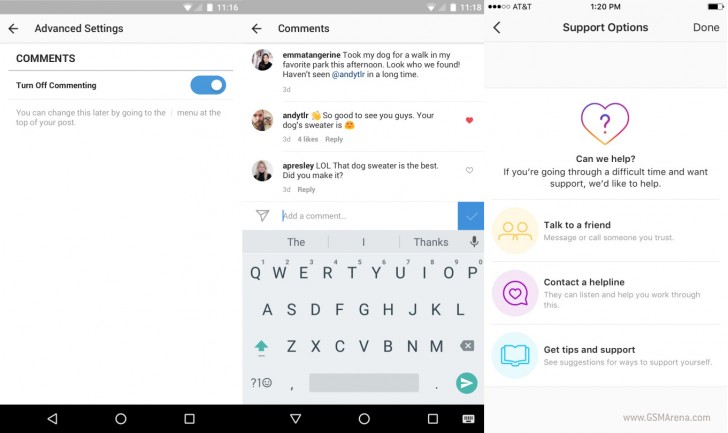 People who have private accounts will be able to remove followers without blocking them. What's more, the removed people will not be notified that this has happened. To use this, just tap the "..." menu next to any person's name in your followers list and do the deed.
The last thing Instagram unveiled today is an anonymous way to report people who you think might be considering injuring themselves. Once you do this, the friend in question will be connected with organizations that offer help in such situations. Instagram says it has teams working across the world 24/7 in order to review these reports.
s
I use basically superior fabrics : you will discover these products by: pop over to these guys
D
Why to hide ur self from world when u r not wrong...why this much privacy.. i mean Facebook privacy coming to Instagram.. why u cant just make Instagram more fun to use by adding picture saving option. Im not saying abiut video.. why this privacy con...
L
The last thing Instagram unveiled today is an anonymous way to report people who you think might be considering injuring themselves. Can someone explain it