Interview: Huawei CEO addresses Mate 30's limitations following event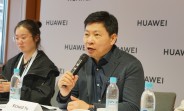 Huawei's Mate 30 Pro was announced with much fanfare. An innovative camera system, improved displays, and evolving charging technologies show Huawei is still at the top of its game.
But it came as a surprise that Huawei would hold a launch event at all since the US-Huawei ban has barred the company from shipping the new flagship with Google services and that's a big thing in the Western world. Regardless, Huawei stuck to its guns and announced the phone with or without Google's support.
In an interview with the press immediately after the launch event, Richard Yu, Huawei's CEO addressed some of the concerns about how the Mate 30 will launch without Google services.
When asked about availability, Yu confirmed that Asia will be the first markets to get the phones. Yu explained that he believes that customers in Asian and Middle Eastern markets will still buy the phone without Google services because the device is so great. He also mentioned that carriers will still sell the devices, even with these limitations. "We have no other choice… we were forced to do this… companies, partners, carriers also understand us."
Interestingly, Huawei has not yet revealed European availability for the Mate devices but still revealed retail pricing in Euros. Huawei will gradually release the Mate series on a market-by-market basis, but Yu doesn't reveal any specific markets.

Users will still be able to download apps, but they just won't officially come from the Google Play Store, but rather, from Huawei's alternative App Gallery. "That's not good for Google," explains Yu. "…we've contributed a lot to many US companies."
When asked about Google services, Yu replies that "There are also a lot of third-party apps and places where you can download any app". Indirectly, he was saying that you could technically sideload Google services on the device, but for obvious reasons, Huawei can't preinstall them.
In order to "encourage the developers to work with Huawei" via App Gallery, the company will let devs keep 85% of the app revenues via Huawei's App Gallery.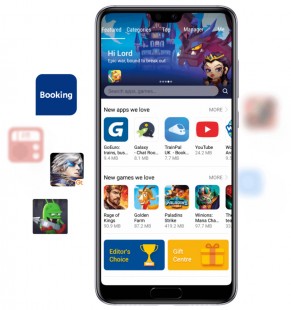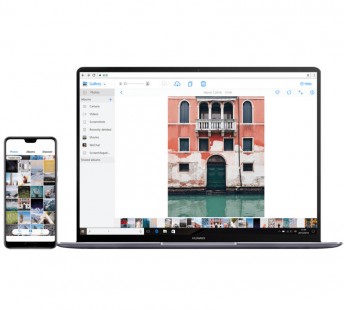 Huawei AppGallery • Huawei Mobile Cloud
If the situation were to change overnight, Huawei could potentially bring back all Google services to affected markets as easily as sending an OTA update to devices but given the ongoing China-US trade war between governments, it remains uncertain when that may be.

Meanwhile, Huawei sales are doing well in China as phones made specifically for China don't need Google service anyhow. Yu says everyone loves the phone with "the best camera, best performance, best design, and best 5G".
Although 5G still isn't widely available in many Western markets, China is well ahead of the race with widespread 5G available expected in 2020.
Looking to next year, Huawei plans to launch mid-range devices with 5G support so more consumers can benefit from the new technology.
C
Are you really believe that Apple,US company Made their own phone?I guess you never had one then. Err... No offense, but do u live in a cave?
?
Elsewhere on the web now has instructions of how to post install Google Apps on the US banned devices incl the Google Play Store. But - if that workaround takes off will the US government then step in again and order Google to deny runtime support?
ADVERTISEMENT