Here at GSMArena.com we aim to bring you concise and accurate information on phone specifications. However, that's not always easy because many phones have a roster of regional and carrier versions that make the whole thing pretty confusing. To address this, we're introducing versions.
Phone pages on the desktop and mobile site will have tabs that let you switch between the various versions of that device. This functionality is available on the comparison pages as well, allowing you to, for example, compare the T-Mobile USA versions of select phones or even just compare two versions of the same device.
You will see color stripes appear on certain rows to highlight the changes specific to the selected version. Note that we're still rolling out this feature and we have a huge backlog of phones - versions haven't been enabled on all phones yet, but we're working on it. Going forward, all phones with significantly different versions will get their tabs.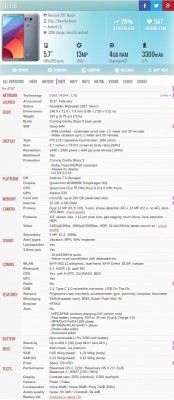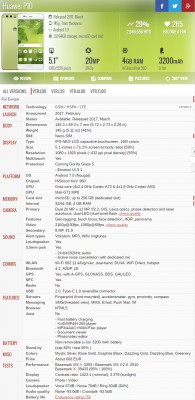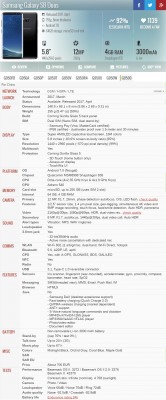 LG G6 for AT&T • Huawei P10 for Europe • Samsung Galaxy S8 Duos for China
What's significant enough? We won't make a new version for every storage and color combo. Usually, there will be a version for each model number, though we will also take into account regional variations.
This new feature will help us enrich the data available for regional versions, without cluttering the info for the global version. For example, the Indian version of the Redmi 4 has a local price in INR, the global one sticks to euros (good for those looking to import). Xperia XZs in the US has its fingerprint reader disabled, something you may overlook when looking at the global model.
LTE bands and dual-SIM availability are another thing to keep track of. But that's not simple either, for example, the Galaxy S8 has two dual-SIM models - the international one has an Exynos chipset, the Chinese one uses Snapdragon.
OS updates roll out by country, some phones even run a different OS in China than their international models (e.g. OnePlus has Oxygen OS worldwide, Hydrogen OS in China).

Two dual-SIM Galaxy S8 models with a major difference in hardware
Again, this is a new feature so if you spot something wrong, leave a comment below.
PS. Links to specific versions are easy to share - just select the version and copy the URL. This works on the compare page too!
t
when comparing phones, if I scroll down, the phone names at the top should still stay visible so i know which column is what phone. Like freeze pane in ms excel. please implement this GSMA.
D
Hey, they added a button that shows the image (full res) in its own tab! yay!
D
Thumbs up, great step ahead