iOS 11 file manager app and split view drag and drop leaked ahead of keynote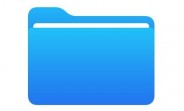 It looks like Apple is about to loosen some more shackles off iOS and introduce some much requested features that will increase productivity on the platform.
Ahead of iOS 11, a 'Files' app placeholder entry from Apple appears on the App Store. Requires iOS 11.0 or later 😘 pic.twitter.com/8HAQflHBuI

— Steve T-S (@stroughtonsmith) June 5, 2017
The first leak is that of the Files, a file manager app for iOS. Yes, you read that right. iOS is finally getting a file manager. The app "accidentally" showed up on the App Store but was later pulled down. There weren't any screenshots and not much of a description but it was available for both, iPhone and iPad, and required iOS 11 and above.
Just in case you wanted another iOS 11 spoiler (this is an option in the Feedback app when filing a bug) /via @charavel pic.twitter.com/mQVlJjZbb4

— Steve T-S (@stroughtonsmith) June 5, 2017
The second leak is for split view drag and drop. This showed up as an option in the Feedback app while filing a bug. This feature will allow users to drag and drop files between two open apps in split view on the iPad. Since Split View is only available on the iPad (for now) this should be limited to only the iPad but will help improve productivity.
We are about seven hours away from WWDC keynote where this and more will be officially revealed.
?
I don't really remember being able to do much anything more on my symbian. Except that it had a built in visualizer
?
what u talking about?? an insecure person big time! I briefly mentioned file manager came on Symbian and windows before android and didn't mention viruses or any other nonsense u just spilled into a large essay. I guess u love your phone too much...
a
All of this is part of the plan of apple. They will keep giving features to iOS with a dropper because that sells. Anyway I think it's really good see some advances in the tablets department because it's needed, in android the situation could not be...