If you have an older iOS device and were feeling left out when all the newer stuff got iOS 13.4, don't worry as Apple hasn't forgotten about you.
No, you're not getting 13.4 but you will still get a security update. Apple also rolled out iOS 12.4.6 alongside 13.4 for older iOS devices that don't support iOS or iPadOS 13. This includes the iPhone 5s, the iPhone 6 and iPhone 6 Plus, iPod touch (6th generation), iPad Air (1st generation), iPad mini 2 and iPad mini 3.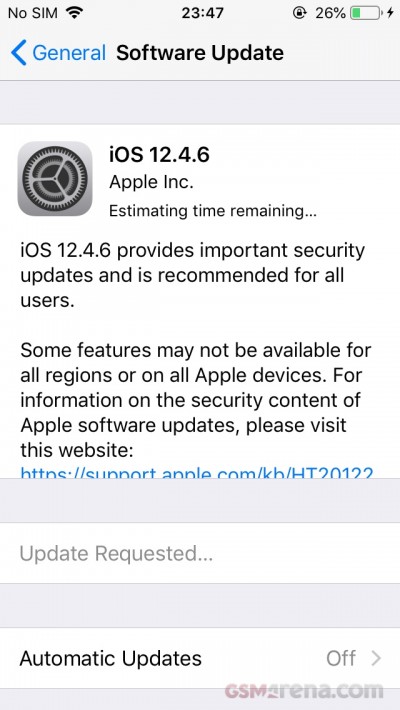 As mentioned before, the update merely includes security patches against any new exploits and doesn't add any new features. That is understandable, however, as some of these devices are quite old at this point. The oldest device here, the iPhone 5s, was released back in 2013. The fact that it is still getting software updates at all is probably a record of some sort.
So for those still holding on to these devices, we suggest you go to Settings and install the update. It might seem trivial but Apple wouldn't have released it if it wasn't necessary.
?
Battery always drains more after an update, for a few days or so depending on how much stuff you are hoarding on your device. The OS is re-indexing all files after each update and that takes a toll on battery and CPU for a few days. There are no slow...
?
Android One has proven little different from the main branch, with updates dependent on the device manufacturer. How many devices have waited 4, 5 months for the update? How many still wait? This timeline is atrocious: https://www.androidauthority...