iOS 12.4 and watchOS 5.3 now rolling out, restoring Walkie-Talkie on Apple's wearables
Today is a new software update day for Apple. The company is pushing out iOS 12.4, watchOS 5.3, and macOS Mojave 10.14.6. Additionally, for older iDevices that don't get big new iOS releases anymore, Apple is sending out iOS 9.3.6 and iOS 10.3.4, both fixing the same GPS bug, which impacts location performance and could lead to the system date and time being incorrect.
iOS 12.4 brings with it the ability to wirelessly transfer data and migrate directly from an old iPhone to a new iPhone during setup, and it also has a security fix for the Walkie-Talkie app on Apple Watch (which will be re-enabled for you if you also install watchOS 5.3 on your wearable).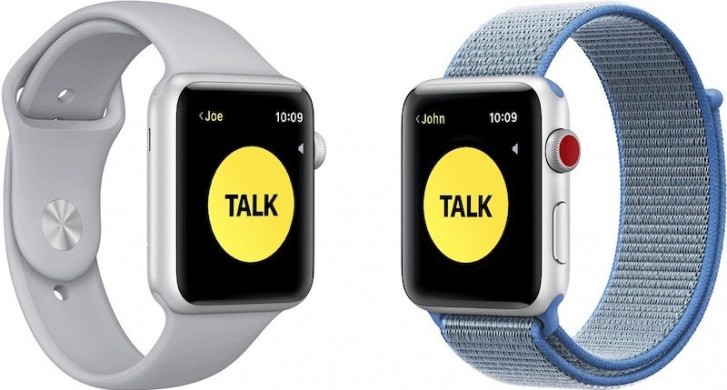 The Apple News app has some improvements too in iOS 12.4, with downloaded issues now accessible in the My Magazines section, both online and offline. You'll see all publications in Apple News+, including newspapers, in the catalog at the top of the News+ feed, and you can now manually clear downloaded magazine issues. The new software also adds support for the HomePod in Japan and Taiwan.
watchOS 5.3, aside from fixing the Walkie-Talkie app, makes the ECG app on Apple Watch Series 4 available in Canada and Singapore, alongside irregular heart rhythm notifications.
macOS Mojave 10.14.6 adds the same Apple News improvements as iOS 12.4, addresses an issue that prevented the creation of a new Boot Camp partition on iMacs and Mac minis with Fusion Drives, resolves an issue that caused a hang during a restart, fixes a graphics bug that could occur when waking from sleep, and another one that caused full screen video to appear black on the Mac mini, and improves file sharing reliability over SMB.
All of these updates are rolling out now to supported devices.
?
I don't think so, owning a Huawei phone for almost 4 years and mid range level no hiccups at all, security is not an issue if you know how to use your phone at all in first place what to install and not to install and all new features of android can ...
D
Owning Pixel phone is almost worse than owning Chinese phone like Huawei. Android and Google are both cancer if you care about privacy even tiny bit. It's also hilarious how Google's own software is so poorly designed that it gets all sluggish after ...
R
Only thing you like from apple is Mac OS...and walkie talkie mode. Haha, literally contradicted yourself within seconds!!
ADVERTISEMENT