Apple is going to unveil iOS 13 at its yearly developer conference this June, and today a lot of what's going to be new in it has been leaked.
First off, iPhones and iPads will get a system-wide dark mode, that you can enable in Settings, including a high contrast version, similar to what's available in macOS. Oh, and iPad apps that run on a Mac through Marzipan will be able to take advantage of dark mode on both systems.
There will be a lot of iPad-specific changes in iOS 13, including the ability for apps to have multiple windows. Each one will contain sheets that are initially attached to one portion of the screen, but can be detached with a drag gesture, then becoming a card that can be moved around at will. The cards will support stacking and use a depth effect to indicate which are on top. You can fling them away to dismiss.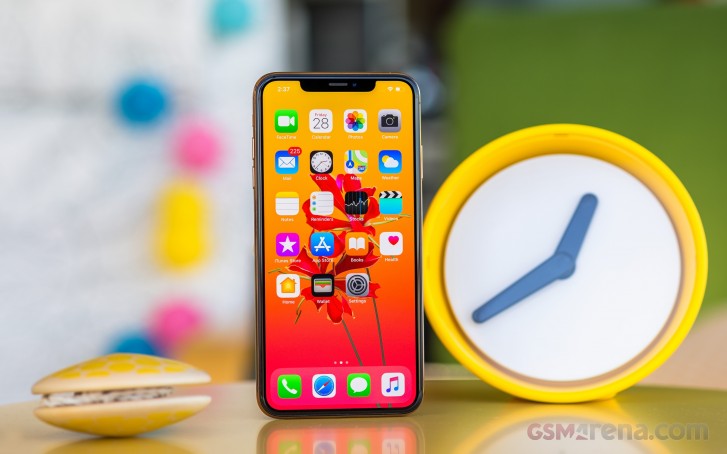 Safari on the iPad will automatically ask for a desktop version of a website when necessary, preventing a common scenario that sees iPhone versions of sites popping up on the tablet (hello, YouTube).
A standard undo gesture will make its way into iOS 13 as well. You'll swipe with three fingers in the keyboard area - left to undo, right to redo. To make sure people are aware of this, a tutorial will appear the first time you use the keyboard after you get the update.
Font management will be upgraded too, with a dedicated panel in Settings, meaning you won't have to install a profile to get new fonts anymore. The new system will notify you when you're opening a document that has missing fonts.
The Mail app will organize messages into categories such as marketing, purchases, travel, and "not important", with all of these being searchable. You'll also get a "read later" queue. Third-party document-based apps should get easier collaboration tools, similar to what's available in Apple's own Pages, Numbers, and Keynote apps.
iOS 13 will have new gestures to select multiple items in table and collection views. You'll drag with multiple fingers on a list or collection of items to draw a selection. Developers will be able to use a different status bar style (light or dark) for each part of a Split View with side-by-side apps, while the Reminders app will be redesigned, alongside the volume HUD. Hey Siri is to get better rejection for common mistaken noises, and the OS should also include better multilingual support for keyboards and dictation, and expanded in-app printing controls.
Undoubtedly there are even more new features to come in iOS 13. If the others don't leak in the meantime, then we'll get back to you on June 3 with the official details from Apple.
D
I'm not saying I can't do it, compared to Android it's just harder. Even a simple stuff I can do in Android can't be done in iOS. Stop explaining about security and stuff that not everyone cares
W
IOS is the best mobile operating system, I have used many android phones (hTc, Samsung, Huawei, etc) but IOS apps are more stable and fast. Love it!
?
I use an iPhone for work and productivity and I never had trouble saving files, archives, moving them around, opening them, and sharing them. You must be doing something wrong, bro...
ADVERTISEMENTS