Apple is officially announcing iOS 13 next Monday, on June 3, at its annual developer conference. That's when we expect to find out all about the new features that the OS will be packing when it's released to the public this fall.
One of the constantly rumored additions to iOS 13 has been Dark Mode, and today the screenshots below have leaked purportedly showing it in action. As the name implies, this is a dark theme, but as the screenshots show, it's going to use true black backgrounds, at least in certain built-in apps like Music.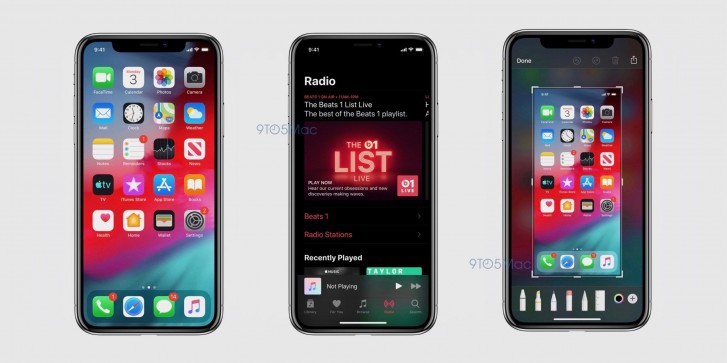 This looks great on an AMOLED screen (which the iPhone X, XS, and XS Max all have) and it should also aid in battery endurance somewhat, because AMOLED panels don't use any power when showing black pixels. Since Google is adding a dark theme to its next Android release too, it seems like 2019 is the year in which the two main mobile platforms both get this exciting new feature.
In iOS 13, you enable Dark Mode in Settings or with an option in Control Center. On a Home screen the only noticeable change once you turn on Dark Mode is that the Dock has a dark background instead of a light one. Another UI change in the upcoming release is in the interface that appears after taking a screenshot. This now shows a blurred version of your wallpaper and the annotation tools at the bottom look more life-like.
On an iPad, this interface uses a rounded tray at the bottom of the screen to hold the tools, and you can drag this tray around the screen.

iOS 13 will also ship with a redesigned Reminders app, which you can see below. This is also coming to macOS 10.15. On an iPad the new app has a large sidebar with separate boxes for Today, Scheduled, Flagged, and All. The sidebar also includes a search box and a collection of your lists of reminders. The app uses the SF UI Rounded font, introduced in the Wallet app in iOS 12.2.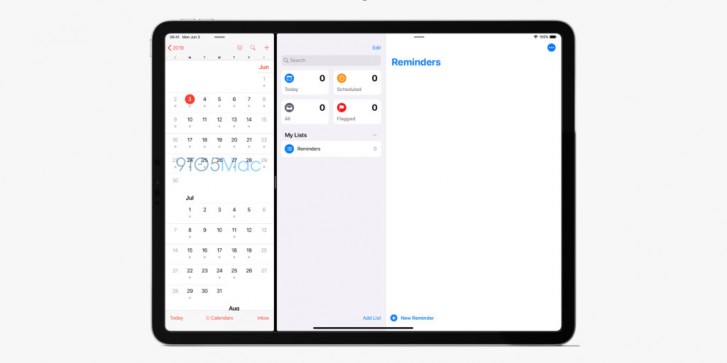 The Find My Friends and Find My iPhone apps will be unified into something called "Find My". When you start it up it will show a big map that fills the entire screen, with a small window in the corner listing your friends and family and another tab for your devices. When Dark Mode is enabled, the map looks the same as it does in Maps on macOS with Dark Mode.
G
Indeed so true, I really miss my windows phone. MS really messed it up hay ho!
?
Delicious OLED black! Can't wait for iOS 13.