A quick reminder in case you don't have it market on your calendars - today we're expecting the iOS 4 upgrade for the iPhone 3G and 3GS. In related news, the first pre-ordered iPhone4's have already started shipping a bit early and some of those are slated for a delivery on 23 June, which is a day earlier before the official launch date.
iOS4 is now available to everybody. The iBooks app is also available for download to iPhones and iPods. Multi-tasking enabled apps are spawning all over Apple App Store. If you've updated, tell us your first impressions in the comments.
First, the reminder. The iOS 4 update will become available to iPhone 3G and iPhone 3GS users today. As for iPhone 2G users, don't expect the iOS 4 update through official channels. The iOS 4 update for the iPad is still a long way off - it's expected this September.
Second and third generation iPod Touch users can also expect the update today. Although iPhone 3G and iPod Touch 2nd-gen are getting iOS 4, they're only getting some of the new features - and multitasking isn't among them.
If you have an iPhone 3G, then check out our blog post that details the pre-release iOS 4 experience on an iPhone 3G. You'll also learn which features are present and which are missing.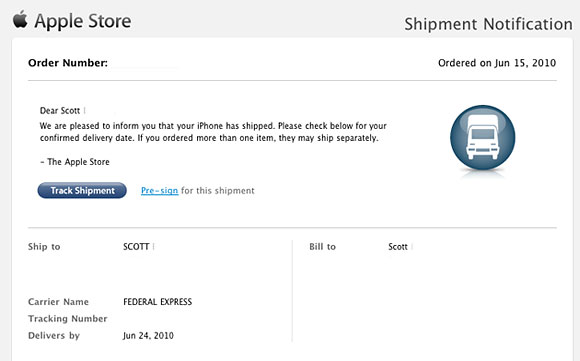 Anyway, in case you've somehow managed to pre-order an iPhone 4 (AT&T and Apple have been having plenty of trouble in that department) then check if your pre-order status has changed. Some (but not all) people in the US are getting notified that their iPhone 4 has shipped.
If you get your iPhone 4 a day or two early, drop us a line in the comments section and gives us your first impressions. Camera samples are appreciated, too!
If not - well, Thursday isn't that far away. You can look at the new photo and video samples that we've got.
s
upgrade to os4 it runs better & faster but i have to charge by mid day that sucks but A1 for the OS4
E
I've recently update my 3Gs to IOS4.. it was fabulous until i found out that all my calendar events was brought 1 day earlier.. birthdays records are 1 day earlier and even my meetings... is that a bug? or is it a fault??
h
How do i change the homescreen wallpaper people? With 3g iphone
ADVERTISEMENTS