Apple has just seeded a new beta version of its iOS platform to developers. The new release brings the usual batch of bug-fixes and performance tweaks, but also several cool new features.
We told you about the first of those earlier today - the preinstalled YouTube app is gone, to be possibly replaced by a separate app, which will be available from the AppStore later on. We now also learn that one of the most heavily advertised features of the iOS 6 has been improved as well.
We are talking the 3D Maps app, which has now gained support for several new regions. Those include Boston, Atlanta, Portland, Phoenix, New Orleans, Philadelphia, Houston and Dallas (US), as well as Toronto (Canada), Lyon (France) and Birmingham and Manchester (England).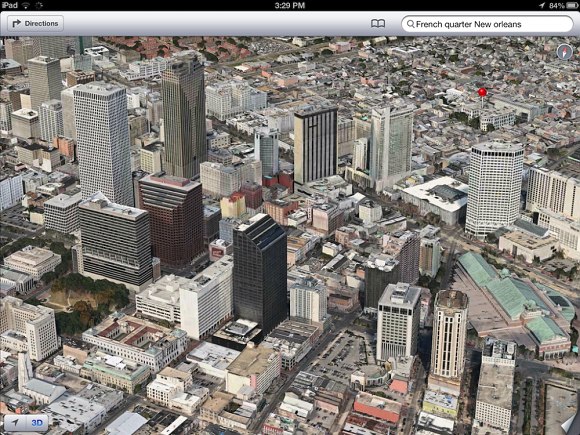 Developers also unearthed a new Bluetooth Sharing sub-menu in the privacy settings of the iOS 6 beta 4. It allows apps to share data with other devices even when you're not using the apps and speculations are that it might be used for the Passbook app, which is Apple's response to the Google Wallet. The new entry might also suggest file sharing over Bluetooth, but knowing Apple's stance on the matter so far, it sounds unlikely.
Since we don't have an official changelog from Apple for the new release, this is about as much info on the new beta as we have. If some other important thing pops up, we'll make sure to keep you posted.
s
i can not receive waiting call by holding other call... i have to cut one call to receive other call... it happens after update ios 6....pls help me.. i restore 2 times but still same.. pls help me..
D
Haha, doesn't Apple make updates to fool iPhone users that they have better reception? I know GSM iPhones suffered from reception issues. I don't know about the 4s and any other cdma iPhones. I just know cdma iPhones can't talk and web simultaneously...
D
when launched ios6 in India?
ADVERTISEMENTS