Only a week after beta 4 was released, we welcome beta 5 of the upcoming iOS7. As usual, there is no public changelog, so we are on our own to spot the differences.
Early birds report they are experiencing a much smoother sailing with this one even though start-up times are noticeably longer. Also, all settings icons are now redesigned, along with the in-call icons and the slide-to-power-off slider (left is new).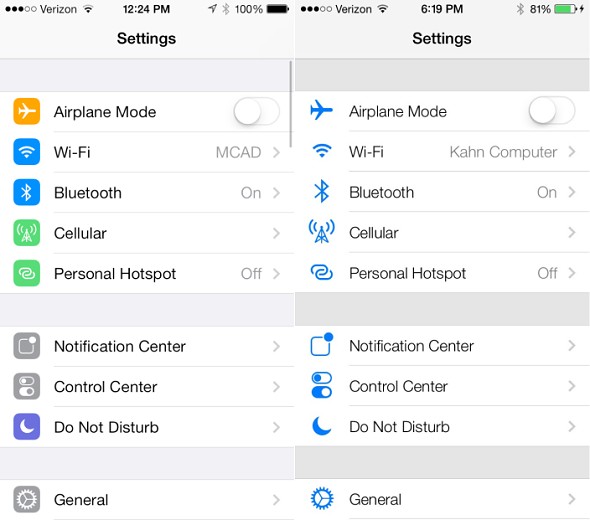 The new beta is available as an Over-The-Air update if you use a developer-registered device.
Check out more screenshots of the new stuff at our source link below.
?
It's funny how people like to claim things have all of a sudden changed just because Steve is gone. The screen in the 5 is the only difference. It's still the same illegal evil nasty scam artist company he built up. Oh yeah and they actually ad...
D
Nope, i am a software tester...
?
All the stupid gradients in the world can't erase the fact that A) It's just a 4" phone B) It basically functions the same way it used to in 2007. Carry on.