Apple is set to unveil the latest installment of iOS 7 at its Worldwide Developer Conference coming this June 10. Apple announced the event stating it "can't wait to get the new versions of iOS and OS X" into the hands of developers.
We've heard that iOS 7 will likely sport a flatter design but we're now also hearing that the UI will revolve around black and white interface elements. The design teams behind the new iOS are planning on dropping heavy textures and moving away from the skeuomorphic philosophy, which former Senior VP of iOS Scott Forstall was so fond of.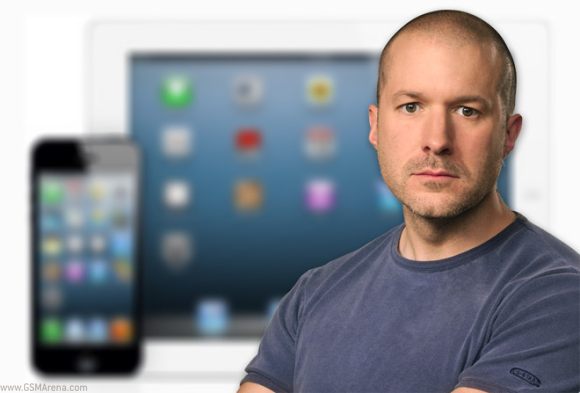 The glossy surfaces and deep shadows will likely be changed in favor of a cleaner and flatter look - for instance the Notes app, which is reminiscent of a physical yellow pad will feature a white background.
The lockscreen will likely see a design change, too.
Apple is also working on a cleaner Notification center as well and could feature new widgets (aside from Stocks and Weather) and possibly a quickly-reachable toggles section for Wi-Fi, Bluetooth, etc.
Vimeo and Flickr integration right into the OS could be on the way along with a dedicated FaceTime app for the iPhone.
Most of the pre-installed system apps will be overhauled. The Weather app, for instance, will include animated weather conditions such as rain, snow, etc. The Game Center will lose its green felt background and will probably come with a new icon. The Newsstand will shed the wood trimming for a new texture, like the one on OS X's app dock.
We won't have to wait too long to see the real thing ourselves. Apple is poised to show off iOS 7 in a couple of weeks and release it this fall along with the next iPhone hardware with frequent iOS 7 betas likely filling the months in between.
?
Well obviously just about anyone who used it....and Ever since it was introduced it worked perfectly? Thank you for showing that you have no clue what you are talking about :) Of course you can do things without jailbreak and itunes...That doesn...
?
well known by whom?? Ever since the iphone introduced multitasking it has worked exactly the same - ie you can multitask ANY app provided that app has multitasking backgrounding enabled Which, incidentally, is EXACTLY the same way Android i...
ADVERTISEMENTS