Right on time, Apple has now made iOS 8.4 available to everyone for download. If it hasn't happened already, you should be receiving the relevant update notification on your iOS device in the next few hours.
iOS 8.4's most notable feature is, as you may know, Apple Music. The company's new music streaming service is included in this release. So today also marks the official debut of Apple Music.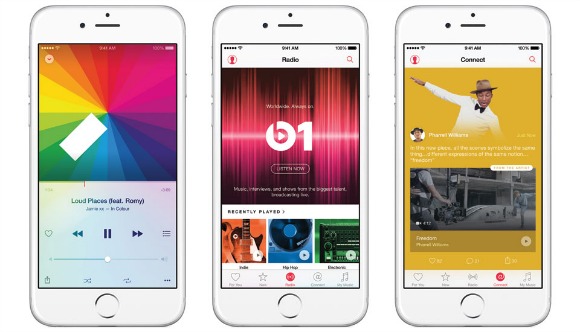 You will find the new service inside the redesigned Music app for iOS. Along with this, the latest software release also contains some unnamed improvements to iBooks and bug fixes throughout the OS.
Apple Music should be accessible from more than 100 countries across the globe. It offers a three month long free trial, after which you have to pay $9.99 per month. A $14.99 per month family plan is also available, and this works for up to 6 persons.
It has a few different components to it. First off, you can stream any song you want from Apple's vast collection. But then there's also Beats 1, a live radio station that will be broadcast 24/7 exclusively on Apple Music, with tracks chosen by real people, not algorithms. The same human touch is employed in the "For You" section which has recommendations of playlists and albums to listen to. And finally, Apple's service lets artists directly connect with their fans if they want to.
M
I did not get any problem.There is change that is my battery life increage by updated to 8.4.I am so Happy :)
T
My Battery is terrible since this update. I take it off charge before work, and it doesn't make the day out. I do not use Apple Music (or any music) and do not use Social Media. It's purely a work phone for the occasional SMS, email and phone call. ...
Y
Help!! my iphone 6 is a bit laggy. Since i got this update. Tried to reset it and reboot same thing happened. Im not happy on the respond of my commands, really laggy sometimes huhuhu
ADVERTISEMENTS