iOS 8 started rolling out to the masses yesterday at 10 am PT. So it's only around 24 hours old at this point. However, it's already present on more than 16% of Apple mobile devices, according to data from analytics firm Mixpanel which tracks mobile app usage.
That figure was reached as of 7 am PT today, and in the hours that have passed since then it's surely gone up some more. At the moment of the launch yesterday, Mixpanel was showing an adoption rate for iOS 8 of 0.53%, made up of people using the pre-release versions of the software.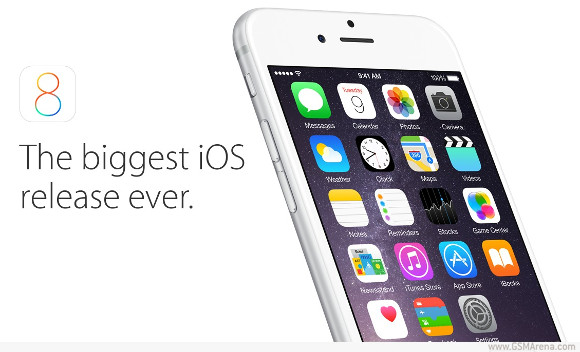 As impressive as this 16% adoption rate may sound, iOS 8 is actually slower-spreading than its predecessor. iOS 7 reached 15% of devices before the day of its release ended. And one day after that, it was to be found on a whopping 38% of Apple-made mobile wares.
The slower adoption of iOS 8 makes some sense when you consider how much more publicity iOS 7 got last year thanks to its completely revamped user interface. This year's release packs a lot of new things too, but most of those are new features and under the hood enhancements, as the design hasn't been altered this time around. To get to know iOS 8 better, make sure you read our in-depth preview.
Of all the versions of Apple's mobile operating system, iOS 7 is still the most widely distributed, appearing on 80% of devices. Older iterations see a collective adoption rate of only 3% at the moment.
J
I keep getting the same annoying message. Hope someone finds a fix
i
Red-eye is still there. Select the picture, choose edit, red eye is in the upper left-hand corner. Works great!
i
It's happening on my 4s, too! It's making me nuts! There's nothing to download!!! I've tried signing out/in and hard resetting. Nothing. Grrr!